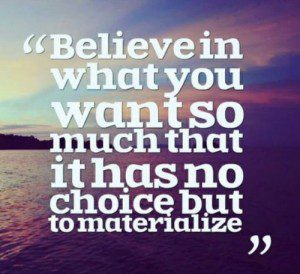 Ever since I was a little girl I dreamed of living in a farmhouse. The vision never really changed – a gravel road, lots of trees, and wildlife would surround the home. The architecture of the home wasn't important in my vision; a Victorian or a Cape Code, it didn't matter as long as there was a front porch. I kept the vision going by writing stories, poems, and creating continuous vision boards. I pasted photos on the refrigerator, made screenshots on my computers, created Pinterest boards, and even changed my passwords to a variance of Ihavemydreamfarmhome. There were days I felt defeated because it wasn't coming soon enough (in my timing), but I never stopped believing (thanks Journey). This summer, on a whim I contacted a couple mortgage lenders to see if I would be approved for a mortgage. Being self-employed makes things a tad bit complicated, but I was approved and before we blinked, our home was for sale and my husband, dad, kids, and I were on the search for the perfect home with our fabulous realtor (who I think thought I was nuts with our wish list that was a bit high maintenance as my dad is part of the package).
So many of you even looked and passed on listings and potential buys too (and I was so grateful), but with each search I wondered if I was chasing a ghost of what really wasn't there. I received a message from someone telling me that my dream home was in heaven and to just be happy with what I had. It had nothing to do with not being grateful, and I wondered why I was supposed to give up when others achieved their dreams? I wasn't – it was merely a test of my faith.
We had all but given up, deciding to postpone the sale of our home when we saw a home that I fell in love with on paper, but we didn't want to travel all the way and just see one house, so we found another for sale in the area and added it to our list. When we went into the first home, it was a mess. We made our way to the second house, again defeated. It wasn't the home in an area we thought we wanted, but when Chuck and I drove down the gravel road into the driveway, we both were covered in goosebumps – and we knew that it wasn't just a home, it was our home.
This week we moved, and had another test of patience and perseverance. From being chased by wasps (there was a hive in a closet of the home), to the moving company not showing up or answering our calls, to this and that breaking, Chuck spraining his wrist, me hurting in places I didn't know could hurt, a couple bee stings, sick kitties, a run away dog, a contractor who sawed into three of his fingers, and a whole other mess of misfortunes that will make for a funny story later (probably too soon for it to be funny now). In the end, everyone is okay (including the contractor who ended up at the ER with 6 stitches) and my mortgage payment is less than my previous one (hooray for low interest rates).
So as I write this, I'm still surrounded by boxes, misplaced furniture, and paint cans – but all in all I feel satisfied to have manifested the dream I've kept alive for over forty years. Never, ever, ever stop your vision because I'm a testament that dreams to come true.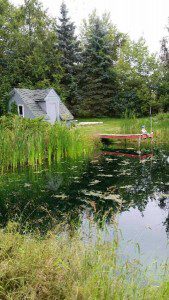 Envision the life that you want. Don't fear judgment or the what ifs, just envision what you want your life to look like.
Refocus – Stop focusing on being a single mom, or not having enough (money, love, respect, etc). Put your focus on what you do want.
Reflect on what went wrong. Sometimes it is easier to see the wrongs and not the rights. Now do the opposite.
Remember that you are the source of your thinking. You are the source of your behavior. There are no strings attached to you!
You are the writer of your story. Nobody else is unless you allow it to happen. Take your life pen back and begin writing!
Rejuvenate and stop beating yourself up. How are you supposed to heal your bruises if you are keeping the battle going? Cuddle on the couch with the softest blanket, and a good book or movie. Splurge and go get a manicure or massage (there are tons of Groupon types of deals that can help with budget this in).
Reconnect with who you are? Not sure who that is – that is the beginning of reconnecting.
I learned through this crazy process to let go of expectations, not to be deterred by the doubts and doubters, and to know that not everything will go as expected and that is okay.
I believe in you.