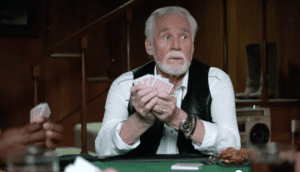 There is an old saying that you should never mix business with pleasure. Social media adds an odd layer to that as clients become friends, followers, and fans. Boundaries can become skewed by both business owner and client and hurt feelings can flow freely.
Years back I had a client, we'll call Susie (not real name), and we both bonded with a lot of common life events. We began to chit chat online, and met a few times for lunch. No harm, no foul, right? That was until she started not just asking my opinion but asking my professional opinion. At first I was honored, but over time I felt used. She wasn't booking appointments, she was scheduling lunches and dinners with her "friend" with the assumption she was going to get a free session. During one of our lunches I asked her what her weekend plans entailed and she squealed in excitement. "I'm having a psychic do readings at my house this Saturday! My friends are so excited." Trying to dismiss my immediate betrayed feelings I swallowed hard and asked her who was doing the readings. It was someone I had actually trained. Someone who'd taken years of my classes. And as much as I was happy for her for having a stellar reputation, I was sad my friend dismissed telling me, asking if I'd be interested, or just plain inviting me.
When I got home and cried to my husband. He laughed and told me to stop training people so well or maybe just stop having classes. Point. Pointed out I don't even do home parties. Point. And that maybe I needed to be careful mixing business with pleasure. Double point.
I receive numerous emails and messages from people every day asking for advice, some unaware that it is actually asking for a free session. Sure, some do it harmlessly, but not all. Some know exactly what they are doing and how to do it and over the years I've had to work on setting boundaries using Kenny Roger's as my guideline.
"You've got to know when to hold 'em,
Know when to fold 'em.
Know when to walk away,
And know when to run."
It seems lately I've been walking away and running more than telling the dealer to hold because my feelings get hurt too easily sometimes. For me, that's survival. I don't like blurred lines and unfair expectations. The next time Susie asked me to meet her for coffee I explained that I was concerned the lines were blurring, but I wanted to still be her friend. It didn't go so well. So my circle of friends is small and carefully chosen. I don't want to talk business on my off days like most all people, and if I sense another Susie I quickly back away and suggest making an appointment. They never do.
I do believe there can be a client/friend relationship, but to prevent the Susers from creeping into your life there has to be boundaries with all parties, set expectations, and clear communication or else it becomes a gamble.
Do you believe there can be a healthy client/friend relationship? If so, what boundaries do you set?
Believe,
Kristy Robinett
www.kristyrobinett.com
Kristy Robinett (Michigan) is a revolutionary psychic medium, international author, and inspirational speaker. In addition to giving readings and teaching workshops, she uses her psychic skills to assist with police investigations. Kristy lectures across the country and is a frequent media commentator, appearing on the ID Channel's Restless Souls, Fox News, ABC News, Coast to Coast, and more. Kristy Robinett is also the author of several books, including Tails from the Afterlife: Stories of Signs, Messages, and Inspiration from your Companion Animals (Llewellyn, March 2018); Messages From a Wonderful Afterlife: Signs Loved Ones Send from Beyond; It's a Wonderful Afterlife: Inspiring True Stories from a Psychic Medium; Forevermore: Guided in Spirit by Edgar Allan Poe; Messenger Between Worlds: True Stories from a Psychic Medium; Higher Intuitions Oracle; Ghosts of Southeast Michigan; and Michigan's Haunted Legends and Lore.