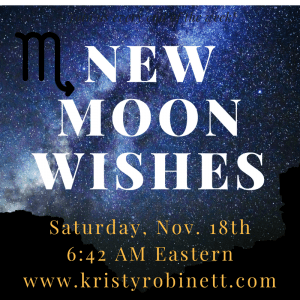 Are you feeling the New Moon energy yet? Nov 18, 2017 at 6:42 am Eastern Time we welcome in the New Moon in Scorpio and many are already feeling the edgy energy. Sensing the tension. Experiencing a heightened intuition and even seeing spirits or witnessing paranormal activity (sensing, smelling, feeling watched, etc). This watery sign will make many super sensitive and super aware.
The Scorpio energy will help you feel quite psychic and intuitive, which means that nobody will be able to get away with anything for the next few days. Your gut instincts are turned all the way UP. This can draw some heightened emotions for you, so be cautious with being over dramatic, especially when it comes to love (or lack of love). You might be feeling over confident and testy, so be careful bringing up issues suppressed for some time in both relationships and work. Instead, spend time writing down what's bothering you and looking at it tomorrow when emotions may not be as raw. This is a powerful sign so don't suppress utilizing the moon to help with asking for a promotion (in a tactful way), expressing your love, embracing your sexiness and coming to terms with your emotional vulnerability which can be used for good, or for bad.
Take time for the next days to do some soul searching, light a candle, eat a good meal, drink lots of water and take time for self-care. This New Moon helps shed what it isn't working and birthing some new opportunities. With Mercury going into retrograde (December 3rd), this is a good time to evaluate changes in your life that need to happen, and looking at action steps to take in order to obtain those changes. It is time to accept a new reality while creating that new reality.
NEW MOON WISHES (after Nov 18, 2017 at 6:42 am Eastern):
Each month on the new moon write up a list of 10 wishes. It can be anything from romance to finances and anything in between.
Don't write more than 10 wishes AND hand write (don't type, it makes it more personable).
Try to make your wish list within the first eight hours of the new moon.
If you miss the first eight hours, you can still make your wish list within the first 48 hours of the new moon.
NEW MOON ABUNDANCE (after Nov 18, 2017 at 6:42 am Eastern):
Writing an Abundance Check is an exercise you can use to create more abundance in your life and the check is to be written within 24 hours of each New Moon.
On your check where it says "Pay to," write your name.
On the same line where you would fill in a dollar amount write "Paid in full."
On the next line where you would write out a dollar amount, write "Paid in full." [Some say it works better if you don't add the squiggly line.]
On the signature line, sign your check: "The Law of Abundance"
If you don't have checks, or don't; want to waste one, you can simply create a handwritten one.
It is not necessary to put a date on the check (although I do). DO NOT write a specific dollar amount on the check. Then put the check away in a safe place and forget about it. You might even want to burn it on the Full Moon (I will get to that on the next Full Moon).
Allow the Universe to take over from there. Yep, that silly control thing. Let it go!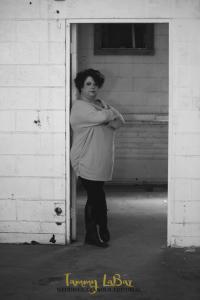 Believe,
Kristy Robinett