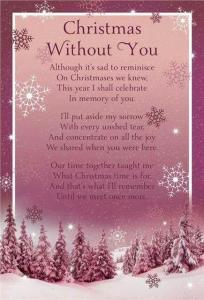 I typically have a couple restless nights after every gallery session that I do. I keep the veil open to the other side to continue to pass along messages. Sometimes they are from those in attendance and sometimes not – I simply give them a voice. Gallery sessions, or audience readings, to me are a lot like flipping through the television stations at a rapid pace, and so are my nighttime visits. They are at the drive-in-window, so to speak, and sharing their information with me as quick as can be until by guides yell out "Next" and move them along allowing the next person to come through. The holidays are often filled with many visitors. Here are the most recent here.
Muriel – She said she had some neurological issues, and showed me memory problems. She was sad when she was put in an assisted living facility, but understood that nobody could care for her. She was with her husband on the other side and showed me that her mind was now free.
Michael – He looked to be in his 40's and said he fought a valiant fight for over 5 years. He could talk to anyone, making everyone feel special, and trying to take the attention from himself and his illness. He wanted his wife and family to know he was at peace and that he was with his grandparents. He was busy camping and walking in the woods.
Alex – Such a nice man, who loved his family. He said that November was important (birthday or heaven birthday) and that he was always a fighter and wasn't ready to pass, but that he transitioned happily to the other side.
Marianne/Marion/Mary – She was so excited to join her groom, she said. She showed me her head, a sign that there may have been Alzheimer's or dementia. She showed me a connection to October (passing or birth date) and that she was sitting by the water with her husband. She's fine.
Terry or Barry – He said he loved being a father and was so grateful for all their help with him being ill. He showed me a flag, which is my sign of military. He said he passed peaceful, and that he was watching over his kids.
Larry – He said he had problems (and showed me alcohol). He tried to be a good dad, but knew he was difficult. He gave me a feeling that he worked in the auto industry.
Ernest – He showed that he passed in his 80's and had been in a war (maybe Korea). He had a strong faith, loved his family, and said he was singing on the other side. He said he had cancer, and fought hard. He kept saying he missed Maggie.
Bob – Showed me a rosary, which is almost always my sign of Catholicism. He showed me two wedding rings, and two loves. He said he had Frank Sinatra blue eyes.
Laurie/Laura – She said she passed suddenly showing me her heart. She said there's been so many celebrations since her passing, and although she's watched over everyone that she misses her family. Keep looking at the cardinals.
Jean – What a gentle soul. She had a classy way about her that made me smile. She showed that she was patient, and lived a simple life and showed me tomatoes (my sign that she either grew up on a farm, farmed, or loved to garden). She had several dogs with her, and showed me a beautiful cottage like home, surrounded by crystal clear lakes, wildflowers with butterflies, hummingbirds and bright birds.
Daniel – He was such a smart man. He said he was upset he didn't make 90 and he tried real hard. December was important (birthday or heaven birthday). He was a hard worker since he was young, and he worked hard until he retired, and tried to play as much as he could.
Raymond – He said he was a Mason, and kept active in life and on the other side. He also showed me a military flag, and that he might be connected to the Daniel (he was standing next to him).
Amy – She said she passed in a car accident and said it was her fault (she gave me the feeling she got distracted and crossed the double line). She was thankful nobody else was injured, but was apologetic for putting her family through the deep grief. She was with her grandpa and had a large white dog with her.
Megan – She said she wasn't feeling well and then was diagnosed with cancer and passed within a few months after. She looked 30-ish to me. She had a strong personality, was good with numbers, and was a take charge person and she's doing the same on the other side.
Kaitlyn – She said she passed in a tragic car accident on a wintery/icy road and her car crashed into a tree, with two of her children in the car. They survived, she said. She loved her children, and loved her family. She showed me photographs and that she was creative. She looked sad, but was at peace. It felt like an anniversary of a passing was coming up within a month.
Gary – He showed me that he loved cars and racing. He felt like he was a bit of a late bloomer, and didn't have a family until later in life, taking his wife's (significant other's) 'kids' on as his own. He had been selfish in the past, and life was just starting to feel on track. His passing was sudden, and he was sorry for putting everybody through everything.
Others that came through that I couldn't really pick up a lot were:
Clay
Kristin (she was spunky and was helping everyone else get through)
Jack (something with the month of April)
Diane (said she passed quick, and was happily with family on the other side)
Doris
William (showed me his heaven was in Northern Michigan – he hunted, fished, and played cards)
Donald (showed me that he was a mason or a moose or a club)
Tom (showed me that he was a minister or played a big part of his church)
We all receive Heaven hellos from our loved ones, but life happens and we become consumed by it, missing what may come in a subtle way. My hope is that by becoming aware of the different signs I outline in my newest book out August 8th – "Messages from a Wonderful Afterlife" that you can find your signs. Then the visiting hours with your loved ones on the Other Side will become more frequent and clearer each time.
Heaven isn't some faraway place where you will only meet your loved ones when you pass away. Everyone has a direct line to heaven you just have to learn the right number.
Learn more about the afterlife and how to clear up your connection. Order Messages from a Wonderful Afterlife.
If you are interested in attending a gallery session, visit here. If interested in a private session (phone or in office) visit here.
Believe,
Kristy Robinett