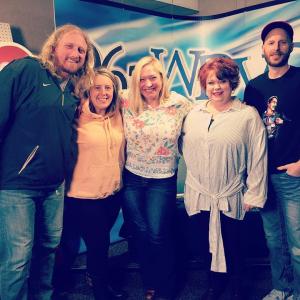 March 8th Tails from the Afterlife officially is released. I've been doing my share of press, one of which was this morning's interview with 96.3. If you missed this morning's interview you can listen to the podcast over at http://www.963wdvd.com/blainefowler/
Oakland Press also did an interview.
I'm always excited to share information on the books, but especially excited to pay it forward. For every book pre ordered by March 7th I will donate $1.00 to Faerie Tales Cat Rescue and Detroit Dog Rescue.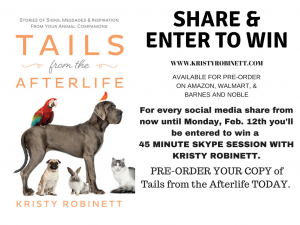 Heartwarming, Welcoming, and Wagging Tails from the Rainbow Bridge
Even when their physical bodies are gone, your beloved pets live on in spirit and in their undying devotion to you. Tails from the Afterlife shares amazing and inspiring stories of the signs, symbols, and messages that your pets send, proving that they're waiting for you and even helping you from the Other Side.
From near-death experiences to witness accounts to life-saving tails―pun intended―Kristy Robinett will have you both crying and laughing as she presents an array of animals and their heavenly hellos. This comforting book also offers suggestions for dealing with grief and guidance on how to make the connection with your deceased companion.
Purchase your copy HERE.