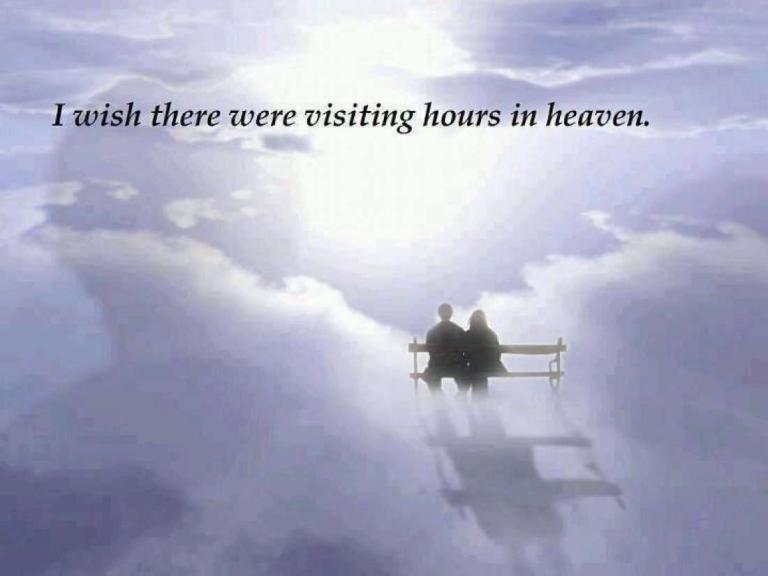 Spirit visitors are a constant in my life, especially during nighttime when they come through. I often call it drive thru sessions for the spirits, often not giving much information. That's the thing, it takes a lot for spirits to come through with any communication, which is why they often show us signs like butterflies and cardinals, drain our cell phone battery and play us songs. These are the spirits that came through recently – —
Elizabeth/Betty – She said she passed young, when her kids were in their late teens/early 20's, but she was so proud of each one of them and their accomplishments. She was grateful they told stories of her to her grandkids. Her husband survived much longer, and was happy to reunite.
Betty – She was a spunky lady in her late 70's/early 80's. She was singing and dancing. She reminded of me Ethel on 'I Love Lucy'.
Lola or Lulu – This was a 'don't cross me' type of gal. She told it like it was and held no prisoners doing it. Because of her blunt attitude, she was worried her daughters were mad at her. She said she grew up in hard times and tried to raise responsible kids, but didn't realize until later on that she should've eased up and allowed some play time. Her message for us all was to play.
Susan/Suzanne – she had a Virginia or Ginny with her.
Patsy – May have recently passed. She showed me a head scarf and said she couldn't wait to get rid of the sweaty thing. She had gained a lot of weight through her treatments and said she looked like crap at her own funeral, but she was glad that there were a lot of laughs, good food, and even drinks. She wanted a celebration, not a cry fest (her words).

Thomas – He loved tennis and said he was very proud of his son. There was a connection to a Martin.
Frank – said he had 4 children and loved being a dad.
Ryan – Said he passed in an accident that wasn't his fault. He had a girlfriend that he loved and was going to marry, and had just gotten a new job.
Lisa – In her late 40's/early 50's – her energy was sparkling. She said she passed with her family surrounding her, in a comfortable way. She said she was doing yoga in heaven (I think that is a first for me), meditating, and trying to help others on earth who are sick. She was a helper on earth and in heaven.
Robert – He showed me a badge (so quite possibly police or fireman) and was very proud of his time working. He wanted to point out that he had his dad with him, and he had missed him. He might've been young when his dad passed away. He also kept pointing to his wedding ring and smiled – he loved his sweetheart and was happy that she was participating in life because it wouldn't be for a long time before she joined him.
Helen – A beautiful lady with blue eyes. She showed that she passed from heart issues. She had a connection to a Jerry and a possibility of a birthdate in May.

Roy – said that July was an important month. He had brown eyes and said he was losing his hair before he passed from complications of cancer.

Joseph SR – was very proud of the senior in back of his name, and was very proud of the name being carried down. He showed me a baby girl who was named after him (so maybe a Josie) and said 'thank you'.

Russell – Loved classic cars and that his grandson had his middle name.

Others that came through were:

Emmett – Was very quiet and showed me northern Michigan.

Eileen – Extremely chatty. She said she grew up in Detroit and her husband worked very hard for all they had. They had a handful of kids, not much money, but lots of love.

Lloyd – served in the military.

Patrick – Said that he had committed suicide and kept saying he was sorry.

Each one of us have the opportunity to make the connection, we just have to see the signs all around.

I love my job, but I don't always love what I see or hear. There's so much pain in this world and I do my best to help through the connections I make, but there are no magic wands to make it all better. Every one has to take their own baby steps and trust that even if they fall they can get back up. My days and nights are often long and I do miss spending time at home, but to those who schedule appointments or attend my events – thank you for allowing me the opportunity to spend the time with you and your loved ones on the other side. I believe in you all.