Oracle cards are an amazing way to listen to your intuition. All the backs are the same, but I will flip them and share their meaning below. Close your eyes, take a few deep and cleansing breathes and ask your guides/angels what you might need to know right now. Open your eyes and choose one card. You may resonate with a certain card or maybe the number, just don't second guess yourself.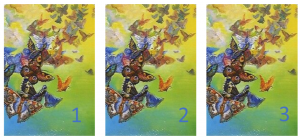 Which card do you choose?
.
.
.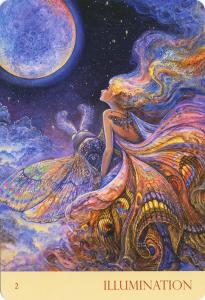 If you chose #1 – ILLUMINATION – Whatever inspires you currently, it's time for you to go for it! It is an opportunity to move forward with that which you are most passionate about! Even baby step are huge strides that tells the Universe you mean business. The truth is being illuminated for you. You might be offered a new job or promotion or you could even start your own business. You might have a new idea that comes from nowhere. Embrace the door that opens for you. Pay close attention to your dreams, thoughts and visions for any new ideas being presented.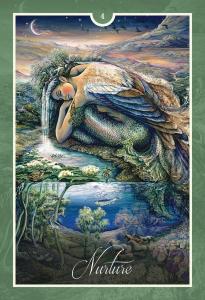 If you chose #2 – NURTURE – The Nurture card reminds you to 'tend the garden.' Relationships must be nourished in order to thrive. Count the abundant blessings of the relationships you have. Find ways to let other people know that you care for them and appreciate them. Good relationships can be taken to new levels of happiness, and faltering relationships can be revived with loving care and attention.
Equally, be sure to tend to your relationship with yourself. Nurture your soul by giving yourself with grace. Find an outlet. Take care of your body by maintaining  your good health or by making it healthy. Relax in a bubble bath, enjoy a good cup of tea, or take a long walk. Connecting with nature will soothe and nourish all aspects of yourself. Remember that nurturing yourself also raises your vibration and sends a signal of love into the Universe. If you desire it, that signal will be a beacon that will bring loving relationships to you.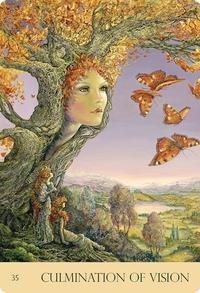 If you chose #3 – CULMINATION OF VISION – There is a multitude of opportunities open to you in every moment, whether you see them; acknowledge them; take them or reject them, every decision will have a consequence. Every consequence will lead to a longer road or a shorter road. Every choice will lead down an easier path or a more challenging one. You could completely change directions at any moment and forever alter your life's journey. But can you fully comprehend the potential available to you in this realm of infinite possibilities? Only removing yourself from the everyday routine, the repetitive thoughts, the sameness of your reactions, the limits of your expectations will open the door to the higher dimensions.
Believe,
Kristy Robinett
www.kristyrobinett.com