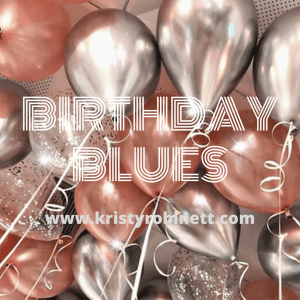 November 13th was my birthday and as usual I woke up in tears. I've done the same every year on my birthday for decades. Each year my husband holds me and does what he always does – he tries to make me laugh. Sometimes it works. Most times it doesn't.
Whether it be my birthday or the pending holidays, I look back on my journal entries from this time of year and see a similar type of blue mood.
"It's because your mom isn't here and birthdays are met with a connection between mother and child," my one friend suggests every single year.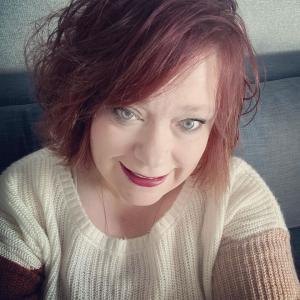 Could be. It's never about the number, the wrinkles, or the more frequent joint pains. It's not about going to more funerals than weddings this year, albeit 2019 hasn't been easy. I remember sobbing even on my 16th birthday, and mom was there. So maybe it was expectations. Not that I wanted a certain gift or made up magic. Yet there is some kind of pressure to make a birthday amazing.
I kept glancing at my phone, responding to the text messages and trying to keep up with the social media wishes (and not being very successful). I replayed last year's birthday voicemail from my mom-in-law. It had always been the same as every year with "Happy Birthday, Lady. Do you feel older?" followed by the "Happy Birthday" song. I was grateful that I had those even though she was always upset I missed her first call. I received emails, texts, calls, and cards. My husband gifted me a beautiful crescent moon necklace, and CD's (I love music!). Nothing terrible happened on my birthday, in fact Chuck stole me a way for the night before in hopes I wouldn't cry, and we had a lovely lunch with my dad (November 13th is also his birthday) and my kids. But yesterday I cried on my birthday. Today I'm celebrating another year and a year ahead. Back to my cheery, happy, get stuff done self. It's my last year of my 40's and I'm determined to make the best of it.
So do you get depressed on your birthday? Or do you have a certain ritual so that you don't? Share below – I'd love to hear!
Believe,
Kristy Robinett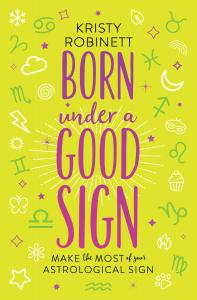 Have you purchased my newest book yet? No?! Please buy it here. It makes a great gift for the holidays.