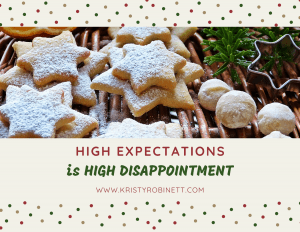 Sunday was to be a cookie making, wrapping presents, clean up the house for the holidays kinda day. Along with the Hallmark like list, I had the regular laundry, call this person or that person, and look at what needs to happen next week lists to make and go over. But otherwise, the morning started out stellar. A soft snow fell wrapping my yard in a winter wonderland, I put on my electric fireplace, and put on some holiday song favorites. I wiped down my counters and after a delicious fruit salad for breakfast, I got out all my baking ingredients and tools. I was so organized. I pulled out the faithful recipes, pre-set the oven, and got into my baking mode. Chuck decided to organize the second floor, my kids were all busy, and dad bowed out of helping, a first in ever, so it was just me. Maybe it was the whole doing it on my own, but I wrestled with the cookie dough. Nothing was working the way I needed to, and as I stood in the middle of my kitchen, I decided there was a couple things I could do –
Cry and get frustrated.
Try again. Which means I would have to go to the store and buy more of everything.
Call and order from our local bakery that makes homemade delicious cookies and is affordable.
In years past I would've done 1 and 2. This year, I'm choosing 3.
I told Chuck I was a cookie failure, but I had too much on my plate already that adding the stress of trying to bake all over again – well it just wasn't worth the stress. It doesn't mean I'm any less of a baker (because I'm pretty good). It just means the Universe is making sure I'm learning what battles to choose. "Maybe you can ask a family member to make something?" my friend asked when I texted her my frustration. Mmmm, I didn't need to add my high expectation to someone else. Not only is that unfair, but it very well could be just another high expectation that I later became disappointed on.
So often we wish things to be better, forgetting that we can make them better. And that better isn't always the way we expect it to be. More stress never makes anybody better. What in your life are you holding a high expectation to that should be re-evaluated?
I believe in you,
Kristy Robinett
www.kristyrobinett.com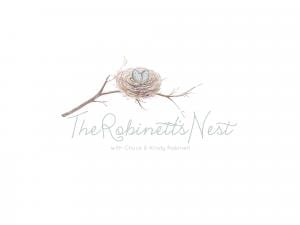 Chuck and Kristy Robinett are empty nesters. Listen as they navigate everything from ghosts to a cranky dad. In the THIRD episode, Kristy talks about their recent holiday hauntings. And why is ghost stories at Christmas time a thing? LISTEN on Anchor, Google Podcast, Overcast, Breaker, Spotify, and iTunes – pretty much wherever podcasts are aired (even Alexa!). We continue the conversation over on our Facebook page here.