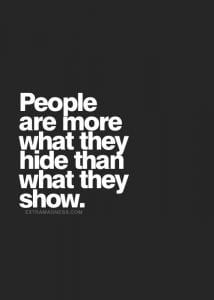 The last couple weeks have been challenging to my soul, albeit I think I needed the tests. I had clients not show up. I had clients show up on wrong days. I had a client pass out. I had a client who was suicidal who just showed up at my office. I had a client come in super sick. I had a client who lost her mom two hours before her session (and her mom came through!). And then I had Timothy (not real name). My client schedule said my next client was Catherine (not real name), but people use fake names or gift their session to another without telling me all the time – I'm good with it all.
So Timothy introduced himself to me as Catherine's husband and that he was taking the session. It started innocently, but turned ugly fast. I offered him a bottled water – he denied. I walked him into my office and showed him to the couch where I asked him to sit down, but he continued to stand there looking around at my trinkets. He raised up my blankets and set them down. He bent down and reached under my couch. He lifted up a lamp and set it back down. He picked up my pillows and moved them to other locations. I just let him. I curiously watched him realizing he was more than skeptical. He finally took a seat and I knew that Catherine didn't give him her session, he denied her from coming. But why? It didn't take a professional psychic medium to know why. He began spouting Bible passages at me at how what I was doing was evil. I listened. He yelled that I was ruining relationships and families. I was tearing people apart. And I listened. He told me that I didn't believe in God, I just told people that. And I stopped listening and I told him it was my time to talk. I stayed calm while he seethed. I knew I wouldn't be able to convince him of anything, but I wasn't going to be judged and persecuted.
By the end of the hour he was in tears. I was in tears. And we both had an understanding. He was going to go to counseling. He was going to stop throwing rocks in his glass house, and he was going to work to stop throwing rocks outside his glass house. He was going to work on forgiving his deceased abusive father. Please pray for Timothy because it's so hard to be an emotional hoarder and then have to do a spring cleaning. And know that we are more of what we hide than what we show.
Believe,
Kristy Robinett
www.kristyrobinett.com