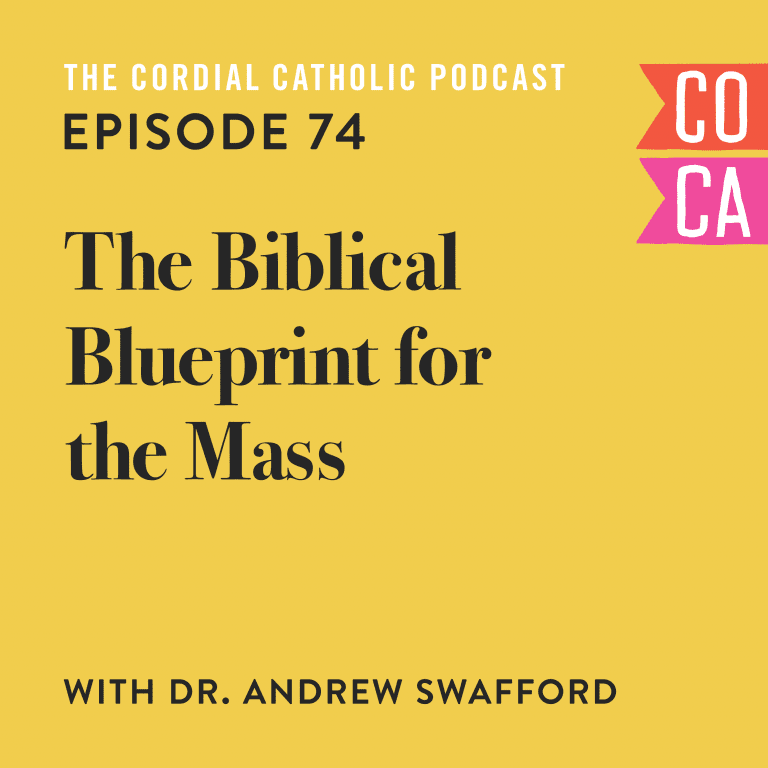 In this episode of The Cordial Catholic Podcast, I'm joined by Scripture scholar Dr. Andrew Swafford to talk about the biblical blueprints for the Mass.
What insights do the Old and New Testaments give us into the Mass? What was God foreshadowing with the sacrificial system and the Temple in the Old Testament? How should this inform our understanding of the New Covenant, of the Last Supper, and of the crucifixion and the Mass?
With several Bibles at hand, Dr. Andrew Swafford takes us deep into the biblical blueprint for the Mass and the uniquely Catholic details found in how God wants us to worship.
For more from Andrew, visit his profile at Ascension Press. Check out The Great Adventure Catholic Bible and see all of his books and products at Emotional Virtue.
For more, visit The Cordial Catholic. Send your feedback to cordialcatholic@gmail.com.
For more information about sponsoring the show, keeping this podcast going, and helping me to continue to deliver quality content please visit the Patreon page.
Even $1 or $2 a month can go a long way to helping make this podcast sustainable and will give you access to a special Patron-Only podcast featuring behind-the-scenes content and early access to upcoming material.
If you can give $5/mo or more you'll also be entered into monthly draws for fantastic books hand-picked by me.
If you'd like to give a one-time donation to The Cordial Catholic, you can visit the PayPal page.
Thank you to those already supporting the show!
To listen to this episode click here, or listen below.