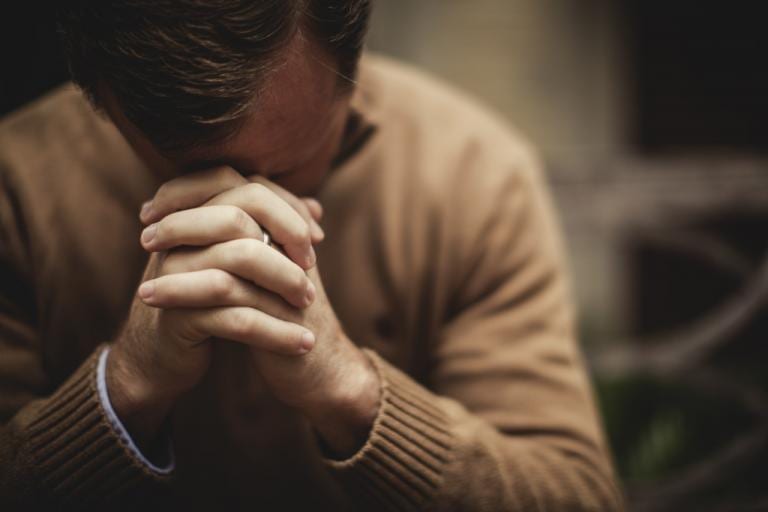 When I was first looking into the prospect of becoming a Catholic I thought I was, in all likelihood, the only one who'd ever made the jump from Evangelical Christianity into the Roman Catholic Church.
Surely, I thought, no one else has done such a bizarre thing.
So when I opened up Google, typed in, "Evangelicals becoming Catholic," and hit RETURN, the search results were nothing short of shocking.
As it turns out, lots of Evangelical Christians became Catholic.
Converts like Scott and Kimberly Hahn, Steve Ray, and Thomas Howard had written books about their experiences. I quickly filled my Amazon shopping cart.
I wasn't alone after all!
Since the publication of these converts' stories there have been many more. I've had the privilege of interviewing converts like former Evangelical Dr. John Bergsma, a Bible scholar who converted to the Catholic faith through his deep love and study of Scripture.
Or Keith Nester, an Evangelical pastor for over 22 years who became Catholic after a long, thoughtful, and miracle-filled faith journey. He told his story alongside his good Catholic friend Devin Schadt, his sparring partner for many a conversation about the Catholic faith.
Or many of the Anglican converts to Catholicism like Adventures in Odyssey show runner Paul McCusker, or former Anglican clergy like Andrew Petiprin, now at the Word on Fire Institute.
Truth be told, unbeknownst to most Evangelical Christians there is a kind of exodus underway—a slow but steady stream of devout, Bible-loving Protestant Christians leaving the Evangelical faith behind for what they, and I, see as the fullness of faith in the Catholic Church.
And Mark Galli, the former Editor-in-Chief, of the Evangelical world's largest publication Christianity Today, is the latest Evangelical to swim the stream.
Mark was my guest, to tell his own story, on the podcast this week:
In the big scheme of things there are lots of reasons why Evangelical Christians become Catholic. For many of the scholars and authors and ordinary people who convert each year their motives can run the gamut but when I asked Mark what was behind his own conversion journey a few key ideas stood out.
For Mark, part of it was the issue of church unity.
Mark recounts a trip touring ancient biblical sites sponsored by Christian History, a magazine he was deeply involved with. While in Rome, the group had a chance to take in a Wednesday papal audience with Pope John Paul II.
"I'd like to say I had a personal audience with the pope," Mark jokes, "but it was with 10,000 other people."
An intimate gathering.
But what Mark witnessed during the audience was unlike anything he could've fathomed in Protestant Christianity: a massively global, united group of Christian believers filling the square all around him.
"And it occurred to me," says Mark, "that there was no Protestant church that could do this. This is a 'World Wide Communion' with an exclamation point!"
A fulfilment, agrees Mark, of the kind of Christian unity that Jesus prayed for in John 17 when he prayed for the unity of all Christians for the purpose of evangelization. So that, in the words of Christ, "the world may know that You sent Me."
This was a kind of Christian unity that simply cannot be found in fractured and fracturing Protestant Christianity where groups striving to understand the Bible come to vastly different conclusions on major issues like baptism, salvation, and marriage and the family.
Another major catalyst for Mark's conversion had a lot to do with simple, humble submission.
"It occurred to me," says Mark, "that to become a Catholic means… you give your mind to something bigger than yourself."
In the Protestant epistemology, says Mark, the typical Christian has a kind of checklist in their mind of the things that they believe the Bible teaches. In order to find a new church or to find a new Bible study group or even to measure their beliefs against another's in a debate or conversation, the Protestant runs through a kind of mental checklist.
It pits, ultimately, one's own understanding of the Bible and Christianity against the beliefs of any particular denomination, church, or fellow believer.
But this is backwards to begin with.
Instead, the basic claim of the Catholic Church, that its teaching authority can be traced back to the apostles, stands as a stark alternative.
This authority, says the Catholic Church, consists in the ability of the bishops, in apostolic succession, and of the pope, in a special way, to "bind and loose;" to teach Catholics, as it was done since the very beginning of the Church, how to live faithfully in Christ.
We see this power demonstrated at the very first church council, in Jersusalem, in the book of Acts (Acts 15) and continued down through the history of the Christian Church.
And for converts like Mark, like myself and many others, accepting the historical, the theological, and the spiritual claim to authority that the Catholic Church has is the first step on the incredible journey of conversion.
"It's a posture of humility," says Mark, "and it's a good place for a human being to be, especially for a person like me who's prideful and strong-headed."
I think all of us prideful, strong-headed converts moved by the Spirit to take the plunge can agree.
To listen to my full interview with Mark Galli click here.