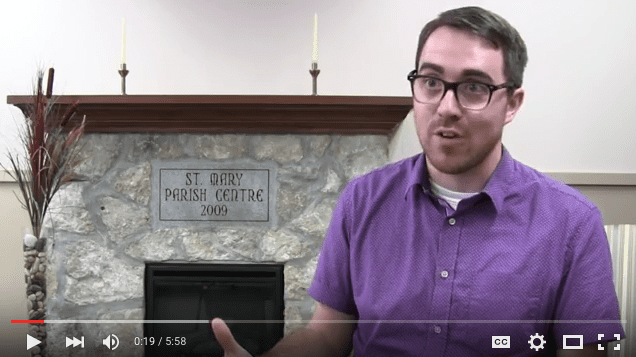 I was recently invited to star in my breakout role to take part in a video project put together by the incredible parish my wife and I are a part of.
It's part of a program they're calling Starting Point which helps interested individuals find a place to connect with the parish, whether a small group, RCIA, or some other faith formation program.
It's a brilliant program—one with its genesis clearly rooted in the amazing stuff Sherry Weddell
writes about in her literature of the New Evangelization—and I'm so thrilled to be a small part in it.
At any rate, the 5-minute video is below and showcases something of my journey from Evangelicalism to Catholicism and incredible joy I've found. Marcus Grodi, the ball's in your court.