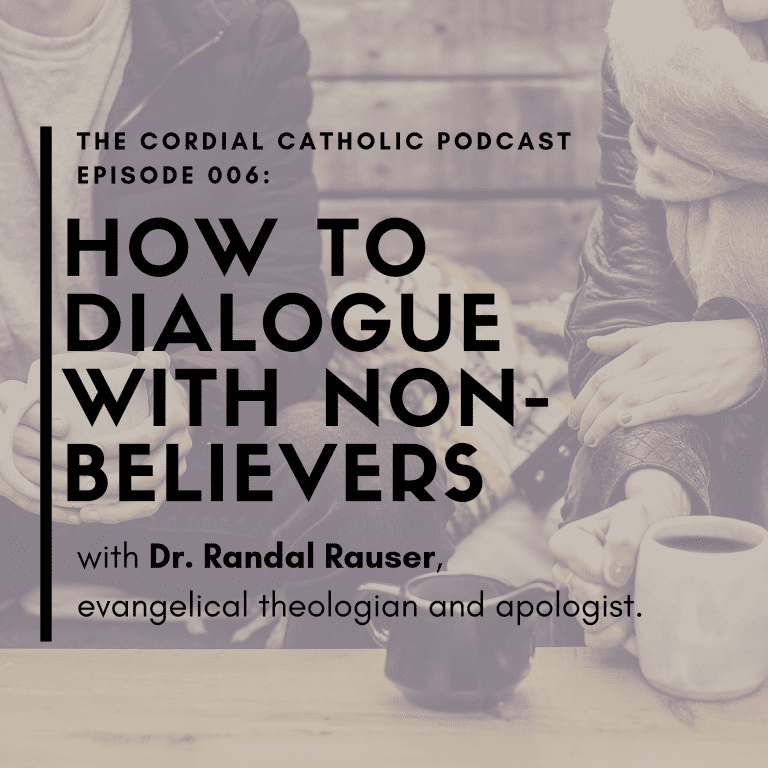 In this episode of The Cordial Catholic Podcast I talk with Dr. Randal Rauser, evangelical theologian and apologist about how to dialogue with non-believers.
Do we approach atheists differently than agnostics? What about the "nones" and the "dones" – those non-believers who either used to believe or have never been exposed to religion at all.
Dr. Rauser is easily one of the most poignant and thoughtful apologists working on this topic and his insights in this episode are invaluable.
For more from Randal Rauser visit his website or follow him on Twitter.
And for more information about sponsoring the show please visit the Patreon page. It only takes about 15 people donating $1/mo to make this podcast sustainable.
Listen to this episode right here.
You can subscribe on iTunes, Google Play Music, Stitcher, TuneIn Radio, or anywhere else you get fine podcasts.