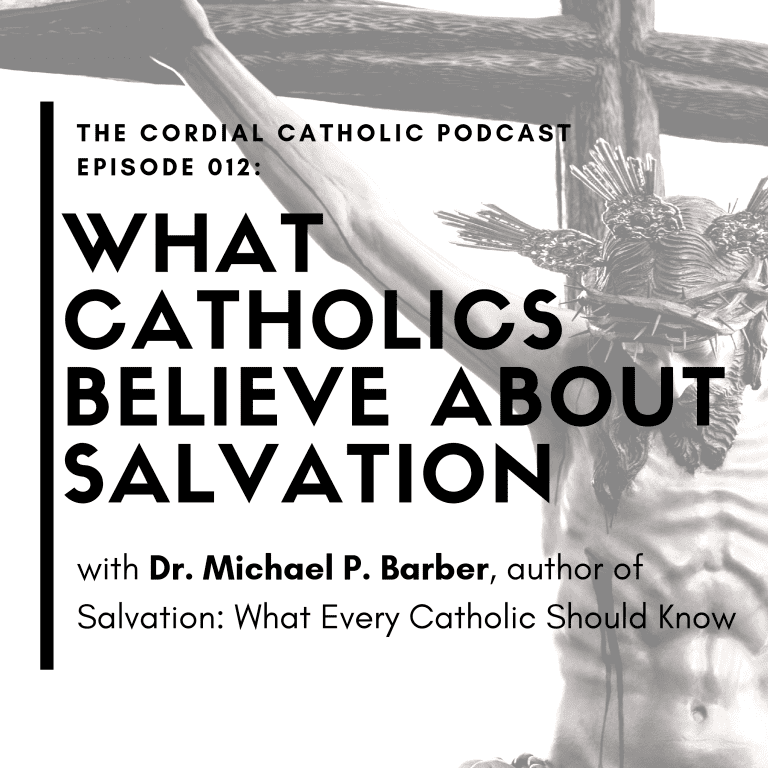 In this episode I'm joined by theologian and scripture scholar Dr. Michael P. Barber to talk about the Catholic view of salvation.
Dr. Barber's new book Salvation: What Every Catholic Should Know was an instant bestseller and it's no surprise. Dr. Barber talks passionately, enthusiastically, and with an intense clarity about how Catholics should understand their salvation – and how we often misunderstand it as well.
We tackle the idea that all of our works are underpinned by God's grace – they aren't "our works" at all – and Dr. Barber applies what I think is one of the best explanations of salvation using the illustration of infant baptism. You really need to listen to this podcast, right now!
For more from Dr. Barber follow him on Twitter and check out more of his fantastic writing at The Sacred Page.
Send your feedback to cordialcatholic@gmail.com.
This podcast is 100% listener supported. For more information about sponsoring the show, keeping this podcast going, and helping me to continue to deliver quality content please visit the Patreon page. Even $1 or $2 a month can go a long way to helping make this podcast sustainable.
Listen to this episode here or below,