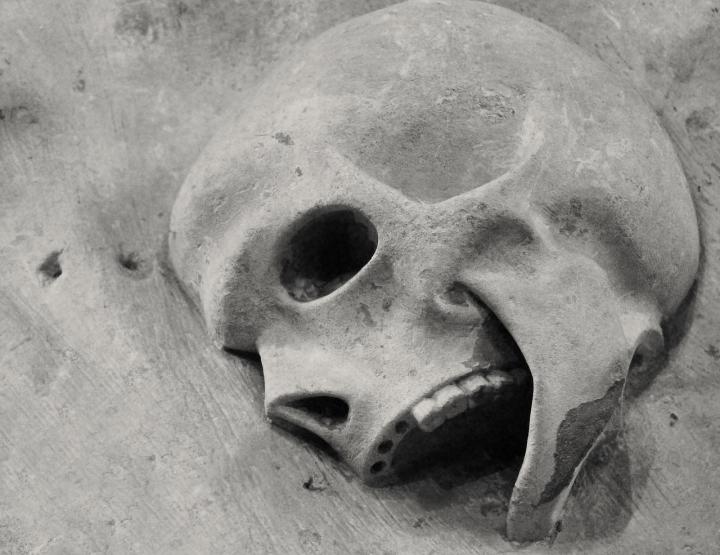 If you bring a sacrificial hermeneutic to scripture, you need an immediate change of mind. This bears false witness against the Creator, who has always been infinitely good. He does not want sacrifice. Never has! Never will! This type of thinking is dangerous and will continue to lead to blood, war, murder, death, disease, famine…sound like John's revelation? Our theology will dictate our ethics. If we believe God excludes, if we think God needs retribution, if you think He needs sacrifice and blood, then so too will those who follow that god. Those are man-made gods. Michael Hardin has described them as "tyrants". I agree. Humanity is the one who needs sacrifice, not God. Just look at Cain and Abel…they are making offerings to God PRIOR to any mention He wanted them. This is a projection onto God. Please, be willing to change your minds. Look at what the prophets say:
The prophet Jeremiah states in Jer. 7:21-23: "Thus says the Lord of hosts, the God of Israel: ADD YOUR BURNT OFFERINGS TO YOUR SACRIFICES, and eat the flesh. 22 For in the day that I brought your ancestors out of the land of Egypt, I did not speak to them or command them CONCERNING BURNT OFFERINGS AND SACRIFICES. 23 But this command I gave them, "Obey my voice, and I will be your God, and you shall be my people; and walk only in the way that I command you, so that it may be well with you."
Amos 5:21-22: I hate, I despise your festivals,
and I take no delight in your solemn assemblies.
Even though you offer me your burnt offerings and grain offerings,
I will not accept them;
and the offerings of well-being of your fatted animals
I will not look upon.
Psalm 40: 6-8 Sacrifice and offering you do not desire,
but you have given me an open ear.
Burnt offering and sin offering
you have not required.
Then I said, "Here I am;
in the scroll of the book it is written of me.
I delight to do your will, O my God;
your law is within my heart."
And speaking of Psalm 40: 6-8, how about the anti-sacrificial nature of Hebrews 10 (quoting that portion of the psalm)? After we are told that UNDER THE LAW, almost everything is purified by blood, then Hebrews 10:8 goes on to say: "You have neither desired nor taken pleasure in sacrifices and offerings and burnt offerings and sin offerings" (these are offered according to the law).
EVEN THOUGH the law requires offerings and sacrifice, God neither desired, nor took pleasure in them.
Abandon your sacrificial hermeneutic. It only leads to more blood, more death, more war. Don't pray for MY hermeneutic, pray for your own. Abandon all your presuppositions about God before looking at Jesus. ALL theology begins at the cross, theologia crucis!