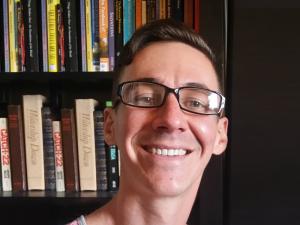 I have contributed for the Unfundamentalist Christians blog, The Raven ReView, Sojourners, and elsewhere. I have written three books with another on the way, am an outspoken advocate for non-violence, happily married, with one beautiful, perpetually-dancing daughter. Outside of writing, my interests include gardening, hiking, and the English Premier League. #COYS
The best way to connect with me is through Facebook.
If you want to check out my official site, you can find it at allsetfree.com.