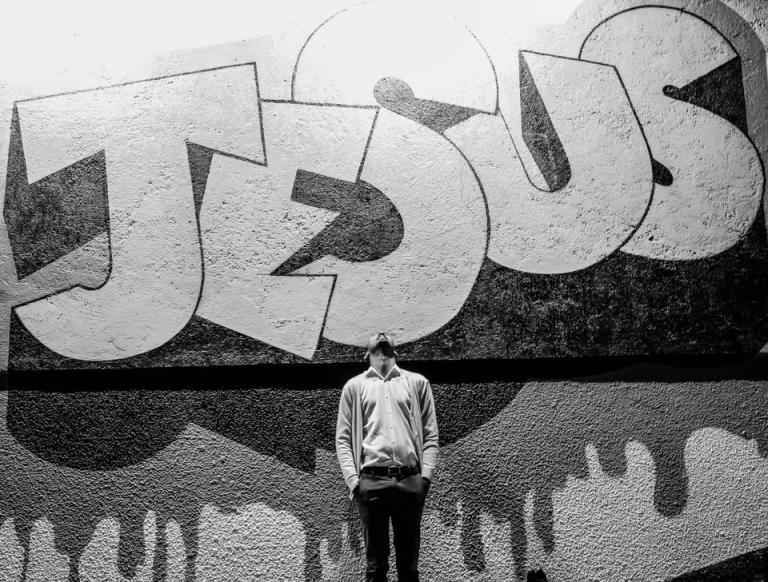 Recently, I was invited to contribute a chapter for a book project that will address deconstruction. I'm not saying it's a response to The Gospel Coalition's Before You Lose Your Faith, but that's exactly what it is. I'm not sure what the book will cover, exactly, but it'll probably touch on all the basics: LGBTQ+ issues, prayer after deconstruction, theodicy, hell, etc. For my piece, I'm going to talk about how Jesus interpreted his Scriptures.
We've probably all heard this line (or something similar): Since Jesus quoted from the Old Testament, that means he endorses all of it. Of course, this can only mean one thing: Jesus was a literalist. Whatever is said about God or humanity or the universe throughout the Bible, Jesus is behind all of it. The problem with this type of thinking is that it's plainly wrong.
I don't typically use the word "plainly" when talking about the Bible, but I'm not sure how else to describe what is going on when someone says this. It's like, have they even read the Bible? Do they know what a parable is? Can they not see what is so plainly written in front of them? I guess not. So, allow me to make things really clear.
JESUS QUOTES THE OLD TESTAMENT REALLY, REALLY, REALLY, CREATIVELY!!!
For instance, in his first ever "sermon" at the synagogue in Nazareth, he quotes from Isaiah 61:1-2, which reads:
The spirit of the Lord God is upon me,
    because the Lord has anointed me;
he has sent me to bring good news to the oppressed,
    to bind up the brokenhearted,
to proclaim liberty to the captives,
    and release to the prisoners;
 to proclaim the year of the Lord's favor,
    and the day of vengeance of our God;
The only problem is that he leaves off one key phrase:
"And the day of vengeance of our God."
And in Luke 7, when John the Baptist sends his disciples to ask if Jesus is the One they've been waiting for, Jesus responds by quoting various passages from Isaiah (and a few from 1 and 2 Kings). Again, though, the same pattern emerges:
Isaiah 29:18–19 is referenced, but not Isaiah 29:20:

"For the tyrant shall be no more, and the scoffer shall cease to be; all those alert to do evil shall be cut off",

Isaiah 35:5–6 is included, but not Isaiah 35:4:

"Here is your God. He will come with vengeance, with terrible recompense",

Isaiah 61:1–2 is used, but not the phrase "and the day of vengeance of our God" from v. 2.
In Matthew 5, the same pattern again emerges. We're probably all aware of Jesus' statement, "Be perfect, therefore, as your heavenly Father is perfect," but did you know that the perfection he speaks of is in direct contradiction of what Deuteronomy 28 says about God? See for yourself:
Deuteronomy 28:24: "The 

Lord

 will change the rain of your land into powder, and only dust shall come down upon you from the sky until you are destroyed."
Matthew 5:45: "So that you may be children of your Father in heaven; for he makes his sun rise on the evil and on the good, and sends rain on the righteous and on the unrighteous."
If these were all one-offs, then perhaps we wouldn't have to pay them any mind, but they are not. They are consistent. There is a pattern. And that pattern is to strip the divine of the presupposed notion that there is violence and wrath within God the Father.
Now, I know what some of you are going to say: But Jesus also talked about hell and wrath and judgment. Yeah, he did. But, when read in historical context, guess what the origins are of all those things are? Human beings. Human beings bring hell into the kingdom of heaven. Human beings bring wrath and judgment when we refuse to "Be merciful, just as your Father is merciful." We do these things, and then we place our vision and version of God in alignment with our violence.
This is what gets me so annoyed with so many Christians. We take the very book that moves us away from divine violence and wrath, and then use it to violently beat others into submission. We take Jesus, the "prince of peace," and then use him to justify an eternal torture chamber called hell for all those who refuse to bow their knees in praise. It's as if we serve Caesar and not Christ.
This is why I chose to write the chapter I wrote for the book mentioned above. I'm sick of Jesus being used to justify horrific shit. And I'm sick of people who reduce Jesus' creativity down to, "Jesus quotes from the Old Testament, therefore everything in it is theologically true, 100% of the time." That's nonsense. Rubbish. Mental masturbation without the happy ending.
If you disagree with me, that's fine. Just at least have good reasons for doing so. I can't help but see a particular pattern, not only in Jesus but also in Paul (I'll talk about Paul's patterns in a future article). If you don't notice those patterns, or if you have a decent explanation as to why they are there, then let me know in the comments. Just be nice, or I'll have to deal with you in the same way Jesus dealt with the portions of Scripture that didn't suit his needs.
---
If you wanna get to know me better, please follow me on social media. I'm pretty active on all platforms:
Also, if you've been digging my work on here, and want to see me be able to continue writing as close to full-time as humanly possible, please take a look at my Patreon page at www.patreon.com/mjdistefano. Even $1 a month helps bigly!!!