I've got a new book out now. It's called Don't Be A D*ck…And Other Sound Advice: 69 Practical Ways of Making the World a Kinder, More Loving Place.
This is not like the other books I've written, which are more theological. This one is more practical. It's self-help, but done in the only way I know how: sarcastic, cheeky, and a bit self-deprecating.
Here's what some colleagues and friends have said about it:
"Besides being a delightful and funny read, you might actually pick up a few valuable lessons on what it means to be a great person without being a dick." ~ Rev. Dr. Katy Valentine

"A wonderful mix of brutal honesty and hilarious comedy." ~ Laci Bean

"This quick-witted and clever little read is equally mad as it is brilliant, and it is the book I wish someone handed to me and made me read when I was in my 20s, moving out of Evangelicalism and figuring out how to be a human in the world." ~ Maria Francesca French

"Distefano's cadence and style of delivery make heavy topics such as outdated gender roles, toxic religious culture, and dysfunctional parenting easy to digest." ~ Desimber Rose

"Matt pulls no punches here, and spares no punchlines either. After reading this you'll be a better human being and you'll have fun along the way." ~ Keith Giles

"This should be required reading in every high school in America!" ~ Derrick Day
So please, click the picture below and pick up a copy, either on Kindle or in paperback. It would make my day, and perhaps you'll learn something along the way.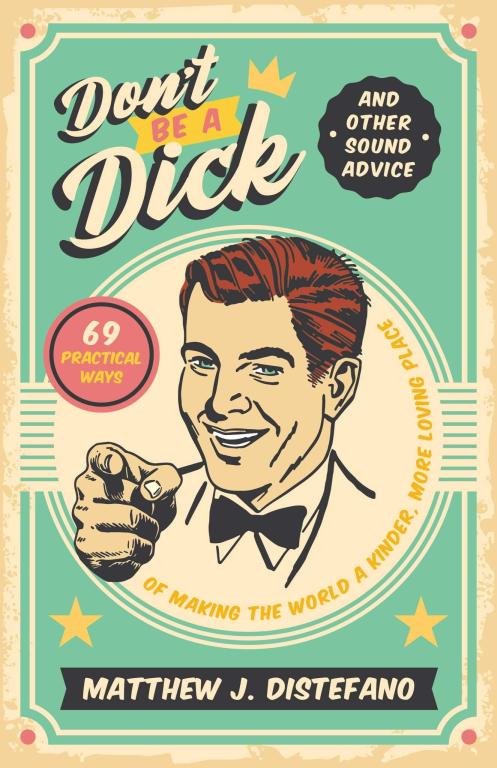 ---
If you wanna get to know me better, please follow me on social media. I'm pretty active on all platforms:
Also, if you've been digging my work on here, and want to see me be able to continue writing as close to full-time as humanly possible, please take a look at my Patreon page at www.patreon.com/mjdistefano. Even $1 a month helps bigly!!!