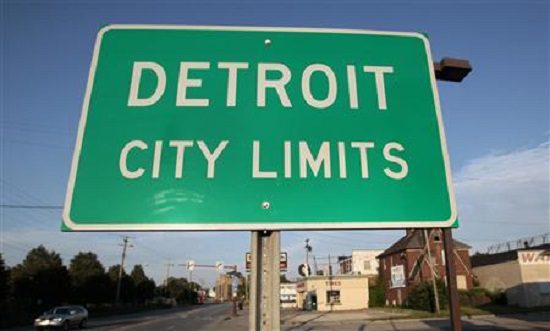 This is Day 19 of Altmuslim's #30Days30Writers series for Ramadan 2015.
Editorial Note: The following is a true story, but the names have been changed to protect anonymity.
By Khaled A. Beydoun
Every Ramadan, the wrinkles on her brow extend further. Sink deeper. The pronounced lines on her mother's face ate away Eman's hunger, only minutes before iftar time on the 12th day of Ramadan.
For Eman, Ramadan in the summer was far more than just dog days of fasting and limitless dishes of her favorite foods. It was a homecoming. An opportunity to relive the circumstance and structure of her childhood, seated at the same wooden table while staring at the same familiar faces. Her mother, Hala, always sat directly in front of her. Her little brother, Hamza, to the left. And an empty seat — where Ali would always plop down after a long day's work — to the right.
Ramadan brought Eman back to the life she once knew. Much remained the same, but much more had changed within that three-bedroom bungalow off of Warren Avenue and Southfield Road.
Betwixt between two worlds, Eman yearned for the familiarity of home yet assimilated to the trappings of her new life in New York City. She longed for the community, familiarity and warmth Detroit offered. But, she was finally pulled by the excitement, opportunity and adventure in the Big City. Out of place in both homes, the iftar table during Ramadan extended momentary escape and an opportunity to be still in time.
Her mother did not understand the nuances and routine of her new life. Yet, she radiated with pride whenever Eman's name was in the newspaper. Or, when her daughter scribbled a new status on social media documenting her latest plans or pursuits. This was the only time Hala clicked the "Share" button. Eman was not only the first person in her family to graduate from University and become a successful professional, but also the first to leave home — at least, on her own accord.
Only three members of the family of five sat at the iftar table. Eman's father fled long ago, returning to Iraq on a business trip that had no return flight. He found another wife and started a new family, only to tell his old family three months after they bid him farewell in the airport terminal.
Eman was only nine when he left.
She kept fond memories of her father locked deep and tight, juxtaposed with a healthy resentment for a man who was able to desert a wife and three children.
He attempted to reach her last Ramadan, but she decided not to return his phone calls — skeptical that his sudden efforts were linked more to her recent fame than familial obligation. She never uttered his name, fearing to bring out the pain stored in her mother's brain and belly to the surface.
She also seldom spoke of Ali. Her brother born two years before her, who she looked at as both a brother and guardian. Family and friends called Eman "Ali's Shadow," because she followed his every footstep, copied his mannerisms and spewed the same slang he picked up off the block.  She admired his strength and charisma, his ability to get along with most anyone and above all else, how he stepped up after their father deserted them.
Ali loved Warren Avenue. In many respects, he was Warren Avenue, embodying the grit, color and turbulence of the thoroughfare. He strolled down the street with friends; but oftentimes, alone — plotting, planning and in his early twenties, supervising. The corners from Greenfield to Southfield marked the boundaries of his universe, and in his words, "The only home I ever knew, and wanted to know."
While Hala was at work and Eman at school, Ali built a small empire. Resourceful and entrepreneurial, Ali met the power players in the city. Many of them admired young Ali's ambition and simultaneously saw an opportunity to funnel their product into a new and untouched market. Warrendale, the working class enclave tucked away on Detroit's Westside, housed African Americans but also an established and rising Arab population. Like Ali, most them were Iraqi refugees.
In less than a year, Ali secured a connection, oversaw distribution and managed a team of ten corner-boys. Indigenous to the terrain, Ali knew how to navigate past informants, remain inconspicuous and separate payment from product. Plus, Detroit police associated drugs with Black men and viewed Arab men — like Ali — almost exclusively from the vantage point of terrorism.
Ali not only capitalized on this racial dissonance, but fed his family off of it.
When Eman turned 18, Ali bought her a new car. Well, it was not new, per se, but a used Chrysler 200. He handed hundreds of dollars to his mother every month, paid the rent three days before it was due, took Hamza school shopping and kept him off the streets and once a month, drove up to Ann Arbor to take care of his sister's tuition bill.
Ali would never tell Eman he was coming up to campus, fearing that she would refuse to accept his money, or even worse, reveal her thug of an older brother to her refined, well-spoken and affluent friends. She always missed him when he came up, but missed him even more today.
As she sat across her wrinkled mother, Eman reflected on Ramadans past when Ali walked in the house — chest puffed out — with boxes of food from her favorite restaurant.  Before setting the food down, he would walk to his mother, kiss the top of her scarfed head, hand her an envelope and wink in Eman's direction.
That series of events marked the definitive series of Ramadan moments for Eman, and as she stole a view of Ali's empty seat to the right, what the Holy Month always meant and always will mean. Yet, they would only play out in her mind. And although she romanticized about Ali again walking in and toward the iftar table, his empty seat matched the emptiness in her gut and the emptiness of that thought.
Interrupted by reality, Eman's gaze lowered and steered straightaway, again locking in on the wrinkles on her mother's brow. Which sank deeper, and extended further, as if stretching to embrace a moment that will never come again.
Khaled A. Beydoun is a law professor at the Barry School of Law and affiliated Faculty for the UC-Berkeley Islamophobia Research & Documentation Project.  He is also a Senior Strategist for the Campaign to Take on Hate.