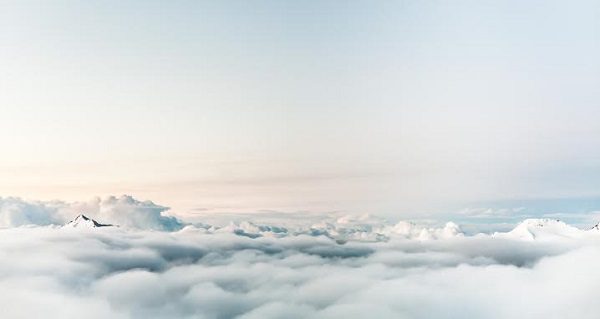 By Sohayle Sizar
One day, there was an honorable and dignified woman who received two marriage proposals. One proposal was from Imam Husayn ibn Ali, the grandson of the Prophet Muhammad (may God's blessings and peace be upon him). He was described to be the "master of the youth of paradise" by the Prophet and was known to be humble and pious. The other proposal was from Yazid ibn Muwaiya, a tyrant according to respected historians.
A messenger carried the news to the woman. She heard the two proposals and asked the messenger, "What do you think of these proposals?" The man replied, "If you want this world, then marry Yazid ibn Muwaiya. If you want the next world, then marry Husayn ibn Ali. And if you don't want this world or the next, I'm here to marry you."
This comical parable begs a serious question: What world are we living for? For believers, it seems straightforward — of course we're living for God, we're cultivating every act for the Hereafter. But, as many believers know, it's not that easy.
One reason is that we live in a capitalistic society that worships the dollar over love. Capitalism, psychically and spiritually, pressures us to solely chase after the hedonistic and individualistic résumé virtues. As David Brooks puts it — and, in the process, neglect the soul. It's hard to think about the next world when we're consumed on just getting that job or just getting into that top school. It's hard to think about the Hereafter when people around you are "making it." When they get that big bonus or sell that company. Kudos to them, of course.
Another reason may be metaphysical. In Surat Al-Balad (90:4), God says, "Certainly, we have created man to struggle." Cleary, our spiritual nourishment is not solely dependent on our economic system, although it very well may play a role. But, in any event, humans have a proclivity to struggle, to be challenged in finding peace. It's part and parcel of being human.
And then comes Ramadan: The month that reminds us that the world is a mirage. There are profound and touching online Ramadan reflections that extol the beauty of this month.
But then what?
Of course, after Ramadan is over you can forget your being because we all know that accomplishment supersedes everything else. Ha! Sarcasm aside, the celebrated Professor Seyyed Hossein Nasr says it best: This month of Ramadan we are guests of God and in the other eleven months, we must make God the guest of our hearts.
Every believer has a personal journey in maintaining their spiritual health in a world that is filled with distractions. But, the victorious are those who shun the puppets in the cave — as described in Plato's Republic — and make God the King of their heart. They live and breathe for Him. They choose Him. So, yes, Ramadan is a month of spiritual cleansing, but it is also an opportunity for us to decide how we want to live, what we want to live for and for whom.
This doesn't mean that you go into some cave and neglect the world. Rather, it's an opportunity for us to re-evaluate our intentions and decisions and whether they conflict with the reality of the Hereafter.
This is what the honored woman had to do when choosing a husband. Did she want this world or the next? Or did she want both — does it have to be mutually exclusive? That's a philosophical discussion for another time. But, at the end of the day, she chose Imam Husayn, the grandson of the Prophet (may God's blessings and peace be upon him). She chose the next world.
God knows best, but she probably got it.
Sohayle Sizar is the founder of the Bring on the Books Foundation, which has donated over 70,000 books to underserved students in the nation. Currently, Sohayle is the CEO of "Luminaries," a mobile platform that connects people to individuals who emanate light (luminariesapp.com). In the past, Sohayle has worked on Muslim intra-faith dialogue at Georgetown University. He was also a fellow at Princeton University and an Ariane de Rothschild Fellow at Cornell and Cambridge University, which enabled him to build bridges between Jews and Muslims vested in social enterprise ventures.