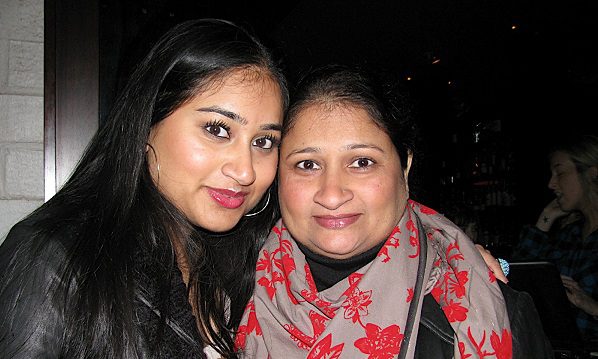 This is Day 24 of the #30Days30Writers 2016 Ramadan series.
By Aisha Rahman
Strangely, the most impactful Ramadan of my life was one that I did not live through. Several months ago a friend of mine shared an article with me about how pain, trauma and other strong emotions can be passed along from one generation to the next. While I cannot speak to the science behind it, the concept sits with me.
For those who know me, I often speak about the fact that my story, my sense of self, emanates from my mother. So it's fitting that the Ramadan story that impacted my life most is the one that impacted my mother the most.
Forty Ramadans ago, my Nana (maternal grandfather) died. It is a story I heard nearly every Ramadan growing up and certainly every Ramadan of my adulthood. My mother and her family had immigrated from Dhaka to Karachi after the 1971 war. My Nana, who had held a high position at the jute mill in Adamjee, expected a good job, a home, and a pension for his family upon his arrival in Karachi.
No such luck.
With six young children and one more born on arrival, both my Nana and Nani were stressed about how their family would survive. They had left most of their worldly possessions behind, had very little money and had seven mouths to feed. My Nana was able to secure a job within a few months, but their situation was dire.
A few short years later, not much had changed. Barely stabilized, my mother and her family ushered in the holiest month of the calendar, Ramadan, and prayed for their situation to get better. My mother was 16 years old. That month my Nana died. My mother remembers every moment of that night.
When she tells the story, my mother recalls what they had for iftar that night. She remembers that my Nana's stomach started hurting shortly after 'Isha prayer. He tried to play off the pain – he was a strong and proud man. When it was no longer bearable, he called for the ambulance. All of the younger children were already asleep, but my mother, the eldest, sat by his side and tried to comfort him.
When my mother describes her relationship with her father she talks of the distance between them. My mother grew up in a culture and a generation that respected parents to such a degree that at times there was a chasm between them. While my Nana was not a scary figure, my mother's desire to please him was so deep that it kept her from having honest, deep conversations with him.
Not that night.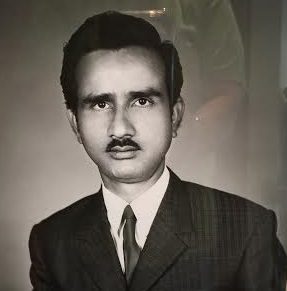 In the moments before he was taken to the hospital, my mother describes her last meaningful conversation with her father as transcendent. It was as if Nana knew that he was not going to make it. He told my mother that he was proud of her, that she was his darling daughter, and that he knew her naseeb (fate) would be blessed. With one final hand on her forehead, he gave her that final du'a.
Growing up, my mother taught me that I should always be in a state of God-consciousness. That du'as should be on the tip of my tongue because, after all, you didn't know which moment was the moment God would grant your prayer. When she tells the story of her father's passing, she knows that that final moment they shared at home was the moment of God granting Nana's Ramadan du'a.
Indeed, for years and years after Nana's death, my mother's life was in various states of turmoil. She describes those days with a well-known Urdu phrase, which roughly translates to it feeling as if the ground beneath her feet had disappeared. With no financial security, the burden of supporting her family fell on her shoulders.
Perhaps my favorite story of that time was when she announced to her mother and her extended family that she was going to work at Habib Bank Plaza. They looked at her skeptically, not wanting to shatter her dreams but knowing that a job at one of the biggest banks in the city was a near impossible goal for a teenager.
Mom practiced her typing for weeks, her speed steadily increasing. Then, one day the executive vice president presented her with an appointment letter. She ran home to her mother, proudly announcing that she had secured a position. It was one of the happiest moments in her young life.
My Nana's untimely and tragic death was the defining moment that impacted my mother's life trajectory. The struggles that she faced during those years, whether it was being harassed on the two buses it took her to get to work, saving each hard earned rupee while her co-workers (other young women for whom this job was just to earn some pocket money) went out to lunch, or helping my Nani around the home taking care of her six siblings — it changed her perspective on life forever.
Like other young Pakistani girls, I was raised to believe that marriage, and the financial security that came with it, was an important part of my life. A goal to aspire to. However, my mother made it very clear to me when I was very young that I was not to be married until I had a professional degree.
I always asked her why, and she always told me that while God is the best of planners and we do not know what He has planned. A woman needs to be reliant on Him first and then on herself. My mother is the epitome of resilience.
She is the strongest person that I know. I know that my Nana's du'a touched her – with every challenge that God has given her, she has risen to the occasion, knowing that God does not give any person a burden that they cannot bear.
This is my Ramadan lesson, and it's a lesson I pray to never forget.
Aisha Rahman, Esq. is Executive Director of KARAMAH and also serves as the head of the organization's Family Law Division. She received her higher education at Emory University and The University of Tennessee College of Law.