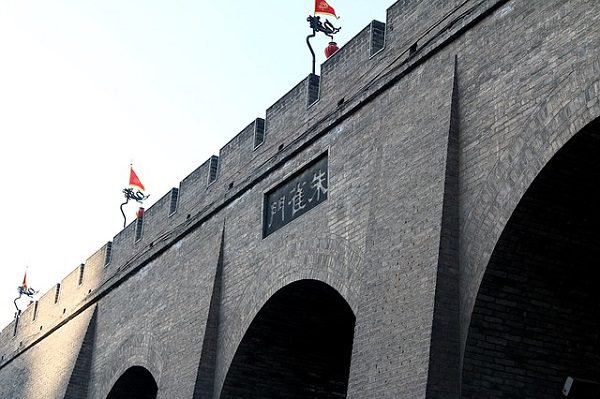 This is Day Nine of the 2017 #30Days30Writers Ramadan series – June 4, 2017
By Stephen McGrath
It didn't matter whether I was ready for Ramadan. Ramadan was ready for me …
It was evening, and the market was bustling. My second day in Xi'an (capital of the Shaanxi Province in central China) wasn't expected to eclipse the first – the Terracotta Army being pretty much the reason an American would visit a city far more inland than most tourists ever traveled.
Still, I didn't happen into the Muslim Quarter of China's Silk Road gateway by accident. It was, in fact, quite on purpose.
Though I'm not a Muslim, I had been a student of Islam since 1997 – ten years before the night of my first Ramadan.
I'd studied, sought knowledge and had even lectured on Islam for two years at a local community college – though that is a story for a later time.
I'd never been to a mosque, and the idea frankly scared me. Islam was something I engaged on my own terms. I read the Quran (and a lot of Rumi), but the idea of speaking about any of this with Muslims, they who walked the walk – (perfectly, I supposed) intimidated me. I feared my interest in Islam would be proven imperfect, that something I cared a great deal for might be brought into question.
I worried I'd feel as alien in a mosque as I had in Catholic churches since my teens.
I somehow knew Xi'an would be special. I felt it as I prepared for my journey. My anticipation grew as I learned there was a Muslim Quarter, and its proximity to my hotel was the reason I chose to stay there.
As I exited my room that evening, I was both nervous and excited. This was my second of nine years in Asia, so I was becoming used to feeling foreign anyhow. Somehow Islam was less alien here than the other places I'd visited or most every day I'd spent living in Korea. Perhaps this set me at ease.
My first evening in Xi'an was to be food, shopping and maybe a few salaams. God, it would appear, had more in mind.
I exited the market and approached the old wall, which ran along its periphery. The Great Mosque of Xi'an was dark as the sun finished setting, not that I was ready to wander inside regardless.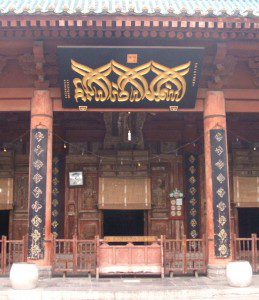 Minutes later, a door swung open, and I was confronted with jubilant chatter. Muslim men sat around communal tables eating and laughing. I may have stared, if only for a moment, before an older Chinese man ushered me inside and gestured for me to sit. It wasn't until later that I figured out I'd arrived at my first iftaar.
No one there spoke English. And I spoke but a few words of Chinese. We somehow communicated easily all the same.
Over the next hour, I ate, we laughed, they smiled, I said goodnight. It was a moment whose serenity I have yet to forget.
The next morning, I entered the grounds of the 1300-year-old Great Mosque of Xi'an. I stood in silence before its stone tablets filled with scripture and wandered through its many gardens. I did not enter the prayer hall (it would be another decade before a mosque in Michigan would become my first), but I sat in the peace of the previous night's welcome all the same.
All these years later I speak to Muslims every day. They are my friends, coworkers and perhaps in this moment, my audience.
My journey with Islam has taken me to many places. It's only been the past few years that I've worked within the community, and it's only been very recently that the religion has appeared in my fiction. Still, the path I've walked has been the one that was intended.
Most of my non-Muslim friends still have a few favorite Arabic words. For me, the far and away winner has always been maktub (meaning, it is written. Or, this is the way it is meant to be.)
What's next in my journey? All I know is that it won't be my pen that decides.
And that, like my first Ramadan, somehow puts me very much at ease.
Stephen McGrath is the author of two books, and the Senior Communications Manager at the Institute for Social Policy and Understanding. He manages five Twitter accounts, but you may want this one. You can read more from him here.