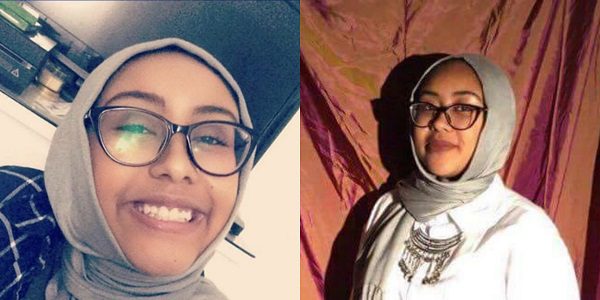 It is Ramadan, the holiest month of the year. I usually ignore my phone except this day I don't; I check it and reel from the news that a 17-year-old girl, Nabra Hassanen, was found brutally murdered. She had been walking back to her mosque with a group of friends in Northern Virginia after having her suhoor (pre-dawn meal) with friends.
I know well the intensity these next few days will hold. This is triage. I brace myself for the flood of phone calls, texts, Facebook posts, hashtag campaigns. Vigils are good, but they are not enough. In this era of perpetual crisis, all of us – Muslim and not – must move from a suspended state of collective grief and outrage into actionable steps that proactively meet the needs of our neighbors.
While Fairfax County police has not yet stated that Nabra's murder is a bias or hate-related crime, the current social and political climate cannot be ignored. Just over a week ago, ACT for America, the largest anti-Muslim hate group in the United States, organized nationwide anti-Muslim rallies. The Center for the Study of Hate & Extremism tracked 1,037 hate incidents in 2016, a 23.3 percent increase from the previous year. Growing up Muslim in America today, as a student in Muslim Community Network's (MCN) youth programs put it, means all anyone ever sees them as is a terrorist; they aren't even seen as human beings.
So how do we fix this? What can we all do to build bridges with our neighbors and create a sense of safety for Muslim Americans?
Shortly after the Presidential election, my organization advertised a Women' Self Defense and Empowerment workshop that allowed women the space to process the election and then learn verbal and physical techniques to defend oneself. Ours wasn't the only one – plenty of Muslim American women needed to feel that they had control over their own space. The event went viral. Tickets sold out within 10 hours of its publishing. This level of community demand indicates the urgent need for women to feel safe as they go about their daily routines.
We must also create and nourish support systems for Muslim youth so that they are better equipped to process and heal from tragedies that strike close to home. According to a 2017 poll by the 
Institute for Social Policy and Understanding
, "more than two in five (42 percent) Muslims with children in K-12 school reported bullying of their children because of their faith."
It makes sense. If all children see on television are terrorists or victimized girls like Nabra, they will never have a multidimensional view of their neighbors around them. The Brooklyn Children's Theatre launched a program titled Muslim Voices that does just that – shares stories of what it means to be a Muslim protagonist. These shows bridge the cultural gap between neighbors, and illustrates what a powerful force friendship can be.
Muslim and non-Muslim communities also need to come together to address something other than the crisis at hand. Working together on shared values such as serving the poor or advocating for affordable housing creates a common bond between people who might otherwise see each other with suspicion. This is happening already, but we need more. After all, we all want the same things: We want to live and work without fear. We all want to support our families. We all want to work and know that we have a home to return to.
Today, countless Muslim parents across the country may be telling their daughters not to wear the hijab, advising whether they should attend mosque services or not and cautioning them to be hyper vigilant as they go out in public. It does not have to be this way. Everyone should have the right to walk down the street or exit a mosque without fear for their safety because of the color of their skin, their gender, their ethnicity, or their faith. Today, communities of every background are standing up for Nabra, her family and her community in the midst of rising levels of violence against the Muslim Americans.
I commend those individuals, but more importantly, I pray that this tragedy is a first step and a reminder that we must all — Muslims and those of other faiths and nonfaiths — work to cultivate strong, compassionate communities free from fear and hate.
Christina Tasca is the Executive Director of Muslim Community Network.