Editorial Note: The following is a version of an excerpt from Threading My Prayer Rug. One Woman's Journey From Pakistani Muslim to American Muslim by Sabeeha Rehman, published by Arcade Publishing in July of 2016. April is Autism Awareness Month.
Omar, my then eight-year-old grandson, was detained at an airport in Philadelphia in January of 2010. Omar is autistic. They were getting on a flight to go to Disney World when Omar got taken aside at the airport and was placed in a holding area. I was at the office when I got a text from Saadia, my daughter-in-law.
"Omar has been detained. They say his name is on the no-fly list of terrorists."
What the . . .
"Can't they see that he is eight years old?" I texted.
"They say that they know that he couldn't be a terrorist, but they have to follow procedure."
"Which is what?"
"They have to put his name in the database, and if no match, he will be cleared."
"How long will it take?"
"A few hours," she told me. "We will definitely miss our flight."
"Where are you?"
"In a holding area," she said. "All four of us." (The four being the parents and two children.)
"Hang in there," I told her. "I am calling the press." I was president of the National Autism Association's New York Metro Chapter and had contacts in the media. I got going and got the word out in my autism network, which was huge. The Age of Autism immediately posted the news online, "Eight-Year-Old with Autism on Terror List: Detained At Airport." The New York Times demurred—they had done a similar story recently and were not interested. I called the Huffington Post. In the meantime, another text came from Saadia.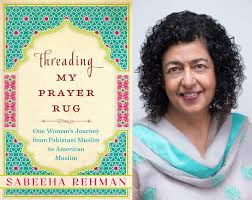 "He is hungry, and they won't let any one of us out to bring him something to eat. He is stimming." Stimming is when a person with autism engages in self-stimulatory repetitive behavior, such as hand flapping, rocking, pacing. It can also often be a self-soothing behavior in times of distress or excitement.
My grandson with autism, a little eight-year-old, hungry, stimming and detained. Has our nation gone crazy? Let's just set aside that he is only eight. Don't they know that Omar Rehman is as ubiquitous a name among Muslims as John Smith and David Cohen are among Christians and Jews? God help the Omar Rehmans of America. I called my assemblyman and told him, "He is an eight years old with autism, and they are treating him like a terrorist!" The assemblyman was a New Yorker; the airport was in Philadelphia. I got a lot of sympathy, but no one could help me.
A couple of excruciatingly long hours later, a text came from Saadia: "They have cleared him. The terrorist is in his 20s; no match."
Duh!
My dear little grandson, and I couldn't do a thing to help him. I made a lot of noise, continued to make noise, autism moms backed me up and the autism community made a big splash over it, but ultimately we couldn't make a dent in the system. Omar is now fourteen, a handsome young boy with a sprouting mustache. What is going to happen the next time he gets on a plane?
I hold my breath. And pray.