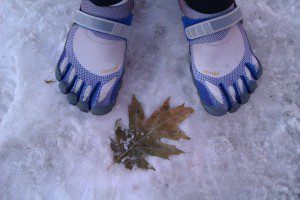 Time for a quick update on my training, for those interested. I went out for a fairly quick 6 mile run today, clocking in at around 55 minutes with just a quick pause here and there.
At this point (2 months out exactly; the race is the 30th of September) I'm not shooting for any specific speed, but instead just trying to stretch out the distance at least a mile per week on my long runs. During the week I try to do shorter runs, cross-training, and interval training.
Like a lot of runners (and folks in general these days) I'll be watching my weight. I weigh in at around 200lbs/91kg right now; and I'd love to drop about 20lbs/9kg in the next 2 months. That's probably actually unhealthy (over 2lbs/week) and more to the point, impossible given my love for starch and the occassional beer or three. Speaking of which, Emily (my lovely and brilliant fellow-phd student girlfriend) and I will be off to Spain this week, so I'm just hoping to not add many pounds while I'm there. I'll be happy, really, to be down 5-8lbs by the race and, who knows, maybe shed another here or there after (thinking of running another marathon in 2013).
The Vibrams continue to be a pleasure to run in – you can read a bit about my running here.
And most importantly, I'm running in September for a cause: Buddhist Global Relief. As you can see, BGR is dong extraordinary work around the globe and I'm proud to be able to support it and I hope you'll consider supporting me in my efforts to raise $1080, that's 10 x 108 auspicious dollars, for Buddhist Global Relief.
Click here for my fundraising page to help out.
So far I've been very lucky to have a few very generous friends to start things off with a bang:
| | |
| --- | --- |
| Anonymous | |
| Emily Rhodes | |
| Anonymous | |
| Dharmabrother | |
| Lynette Monteiro | |
| Marnie L. Froberg | |
| Charles Prebish For all American Buddhists | |
My GREAT thanks to Charles, Marnie, Lynette, Dharmabrother, Emily, and the two anonymous donors. Anyone who knows Bhikkhu Bodhi knows it's going to a great organization and I hope those of you who read this blog and support the BGR mission will consider donating to my fundraising run page. As you'll see, these kind folks have already covered nearly 1/3 of the total. I'm hopeful to get the next third at least by the end of August and would be happy to see (and share) your name on the page.