In what can only be described as an odd, if not cynical, move by the self-avowed atheist government of China, a new list of "verified living Buddhas" or tulkus, reincarnated Buddhist masters, has been published in Chinese and Tibetan languages at http://hf.tibet.cn/. The purported role of the site is to inform citizens about the "real" high lamas and teachers, complete with ID numbers and monastery listings. The site, known as Rinpocheonline, is said to list 870 authentic Rinpoche's (an honorific title meaning 'precious one' given to tulkus).
Vice president of China's Buddhist Association, President of the Tibetan Branch of China's Buddhist Association and 7th Drukhang Rinpoche Drukhang Thubten Khedrup, said that the query system going online is an important step for China's Buddhist Association to promote religious education and further standardize matters related to reincarnation of Rinpoches.

He further added, in recent years some fraudsters have been posing as Rinpoches in Tibet and inland China, harming the interests of believers and ruining the reputation of Tibetan Buddhism. Now that there is a Rinpoche query system, net users can check to see if a Rinpoche is genuine or not, which will help protect the legitimate rights and interests of Tibetan Buddhism. It will also help promote community awareness of Tibetan Buddhism and Rinpoche groups.

(via Online query system launched, 870 Rinpoches can be verified)
Russia Today posted an article quoting one Rinpoche from the list praising the initiative:
"As a living buddha, I feel genuinely happy about it," said the 7th Drukhang living buddha Drukhang Thubten Khedrup, vice president of the Buddhist Association of China (BAC) at the launch ceremony.
Read more about Drukhang Thubten Khedrup, via Tibet Online, here.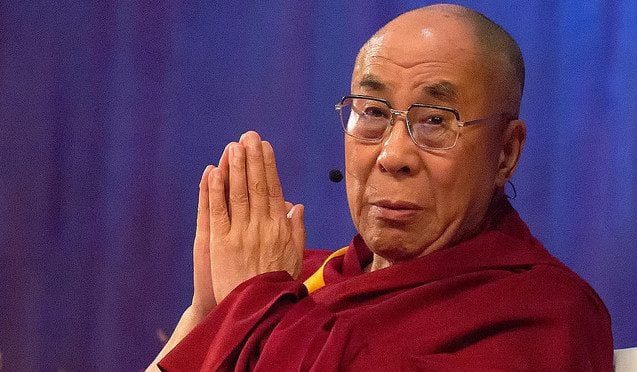 However, critics rightly point out that it is yet another step by the central government toward attempting to control Tibetan Buddhism, which is soaring in popularity throughout China today, and to assert its right to choose the next Dalai Lama. The BBC reports:
However, the spiritual cataloguing scheme has already been criticised as a means of further controlling Tibetan affairs. "This living Buddha database and the whole policy toward reincarnation is clearly a pre-emptive move by the government to control what happens after this Dalai Lama," Amnesty International's Nicholas Bequelin told Time magazine in December 2015, when the list was first announced. It's also seen as a means of confirming state choices for other religious appointments.

Tenzin Gyatso, the 14th and current Dalai Lama, is – according to Buddhist belief – a reincarnation of a past lama who decided to be reborn again to continue his work. He has been based in India since fleeing Tibet after the unsuccessful 1959 uprising. In 1995, both he and Beijing appointed different boys as Panchen Lama, the second most important role in Tibetan Buddhism. Now aged 25, China feted the lama on the 20th anniversary of his enthronement in December, presenting him as the one, official holder of the role.
China's government last November reasserted its "right" to choose the next Dalai Lama, saying that reincarnation "has never been purely a religious matter or to do with the Dalai Lama's individual rights; it is first and foremost an important political matter in Tibet and an important manifestation of the Chinese central government's sovereignty over Tibet" and that "whoever has the name of Dalai Lama will control political power in Tibet… For this reason, since historical times, the central government has never given up, and will never give up, the right to decide the reincarnation affairs of the Dalai Lama."
Meanwhile the Dalai Lama, who celebrated his 80th birthday in 2015, has continuously maintained that his reincarnation is his own personal right.