A guest post by Lama Justin von Bujdoss (Repa Dorje Odzer)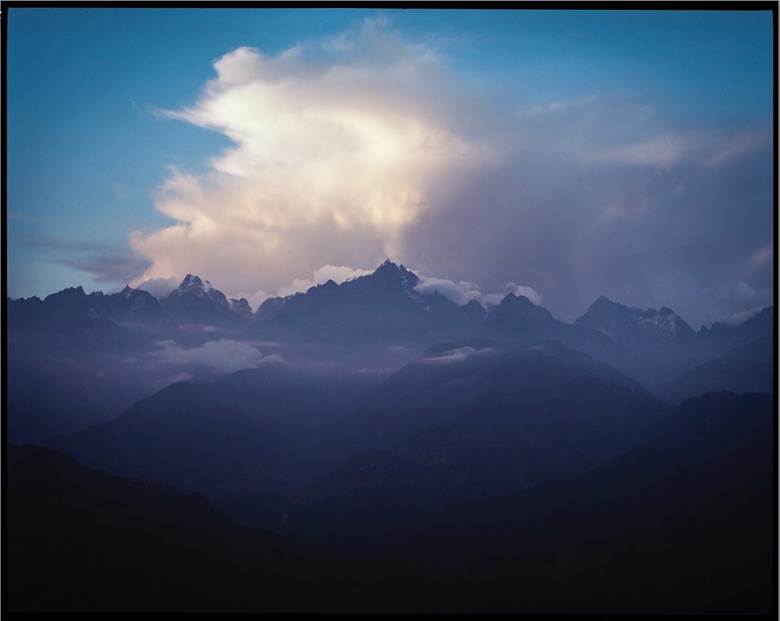 On April 22nd the 2nd Race and Buddhism Conference will be held at Harvard Divinity School. This is a unique gathering of academics, dharma teachers and activists meeting to explore how engaged responses to the problems of racism within the dharma world can be developed, as well as how dharma can be a response to heal the pain and suffering that racism creates in a more general sense. On a personal level, this much needed conference will be a place through which I can continue to explore and share my responsibility to exercise a greater sense of inquiry to see where it is that I am operating from as a white vajrayana dharma teacher. This is also a way to continue in my relationship to exploring how to better remain open to others, and a way to continue to honor the engaged approach to practice demonstrated by my root teacher.
My root teacher was a Sikkimese Tibetan Buddhist nun, who while well known to those who met her, was not well known by the common standards of measuring fame in the Buddhist world. She had no nunnery, although one was created in her memory posthumously, and she lived in a small apartment in Gangtok, Sikkim where she spent her time in semi-retreat, dedicated to her practice, and available to those who came to see her for instruction and clarification. She wasn't always a nun, in fact she had a Master's Degree in English Literature, was very cosmopolitan and was very much in love with the world. She was particularly in love with the dharma, very passionate about it in an engaged, individuated way. Like many a practitioner before her, she decided that after experiencing her share of suffering, to ordain as a Tibetan Buddhist nun and go into retreat. I came to learn that while there was an authentic experience of world-weariness that had been part of the reason for ordaining, much of what informed her decision was that as a lay Himalayan woman she was much less likely to receive the teachings that she desired and that even as an ordained nun it would be an uphill battle in some cases to receive the lineage teachings that she desired to connect with. Indeed, some years later, after she had taken me as a student and her health was declining rapidly, she told me, "you look at me and see a nun. I am not a nun." I have to admit that at the time I was too enthusiastic and fastidious to understand what she was telling me, and that I had to go through my own process of struggling with my identity and practice to understand her. Ani Zangmo was not a nun, she appeared as one, but to hold onto that form was to brutally trap her, to deny her realization, and to classify her in a world of seemingly ever-shifting hierarchies and worldly knowledge that while useful for some things, often clouds our direct open experience of one another and the world around/within us. This was one pointing out instruction that was a time-release type of teaching, a seed that was slow to germinate and grow.
Ani Zangmo showed how the heart-practices of mahamudra and chöd are related to the reduction of the dissonance of biased perception. By directly confronting bias, becoming aware of it (through the matrix of shamatha/vipassana) and resting in where the experience of awareness of my particular racism, sexism, homophobia, classism, etc. arises, there is an opportunity to experience the clarity that underpins the emotional/conceptual anxiety/fear/ignorance of difference. When treated as temporary "adventious stains" upon the stainless mirror of the mind, to quote the 3rd Karmapa Rangjung Dorje, in his Mahamudra Aspiriation Prayer, we are able to deeply engage this form of discursive ignorance without falling prey to over-identification or self-affirming identity in any particular direction. When we discuss the inequity, violence and lack of diversity within many sanghas across the country it is important to remember that we are discussing identity within a context that begs us to confront and give up self-cherishing, ego-clinging and patterned conceptuality. So how do we, as dharma communities do that? How do we hold the pain and suffering that arises simultaneously with the unchecked violence that occurs with unconscious, semi-conscious and deliberate bias? How do we simultaneously confront mindless aggression and allow for healing?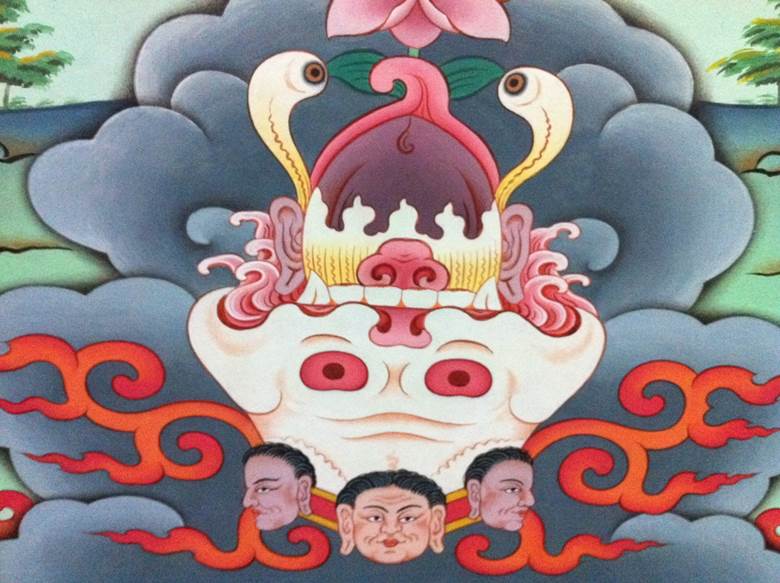 During this conference Lama Rod Owens and I hope to workshop a tsok ritual that we are writing in collaboration towards, exploring the notion of feeding, pacifying and also subjugating the demons of racism using the metaphor of chöd and various protector practices. This is a means of engaging our tradition and bringing the practice techniques (and blessings) of White Tara and Tröma respectively to our own experiences of victim and oppressor so that we can further develop the ability to directly experience all beings for what they are: diverse reflections of awakened mind.
I am reminded of how issues around identity and representation are occasionally pushed aside by senior Tibetan Lineage holders as "American problems", yet when we read the stories of why Arya Tara chose rebirth as a woman, or of the systemic prejudice that Machik Labdron had to endure as a woman and as a mother, and of how Phadampa Sangye was considered ugly because he was "dark skinned", let alone the whiteness of our sanghas, and the unfair division of the genders, we see that these problems are neither ours alone, nor a result of a western emotional hypochondria, but rather human problems which are causes of (and rooted in) untold suffering. No one group holds the keys to the cessation of suffering more than anyone else, and we should heed the Tibetan proverbial warning to not hand over our "nose-rope" to another, including our teachers who might minimize the effects of racism, sexism and homophobia.
The wonderful beauty of the vajrayana tradition is it's wide range of methods through which we can cut through our limited patterned thinking and gross habitual reactions to the world around us. However, it is up to us to make use of our tradition, to breathe fresh life, our own fresh life, into these practices. We must apply these practices to our individual locations in relation to power and oppression, anger and resentment, fear and anxiety and perhaps the most insidious problem of all, the terrible demon of spiritual bypassing, in order to reclaim our own authenticity. We owe it to ourselves to deeply engage our heart-practices as a way to begin to address the specificity of the serious problems surrounding racism within the Buddhist community. Inherent in this level of practice has to be an examination of how we fail to see others outside of our projections of who we believe them to be. For just as Ani Zangmo was not merely a 'nun', no one around us is merely the product of our patterned biased perceptions, even though we time and again fall prey to our temporary ignorance of the other.
I hope to share portions of this tsok here as well as some of the larger takeaways from what looks to be a powerful gathering at Harvard Divinity School in the coming weeks.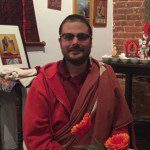 Lama Justin von Bujdoss (Repa Dorje Odzer) has studied with and received practice instructions from many teachers including the late Ani Dechen Zangmo, the late Kyabje Pathing Rinpoche, the late Kyabje Bokar Rinpoche, Khenpo Lodro Donyo Rinpoche, and H.E. the 12th Goshir Gyaltsab Rinpoche, who has ordained him as a Repa and appointed him one of the resident lamas of New York Tsurphu Goshir Dharma Center where he also serves as Executive Director. He holds Lama Tsering Wangdu Rinpoche's Chöd lineage and is currently a full-time staff chaplain with Calvary Hospice.
Stay in touch with American Buddhist Perspectives on Facebook: