This October (6th-8th), you can join me and others at a beautiful lakeside retreat center on Flathead Lake in NW Montana. The retreat will offer an opportunity to step out of our busy, noisy, hectic every-day lives for two nights to quiet the mind and simply look within.
The idea of a "retreat" goes far back in both Eastern and Western religious and philosophical traditions and we will draw from both, but primarily Buddhist thought and practices (sitting and walking meditation), in a weekend of silence.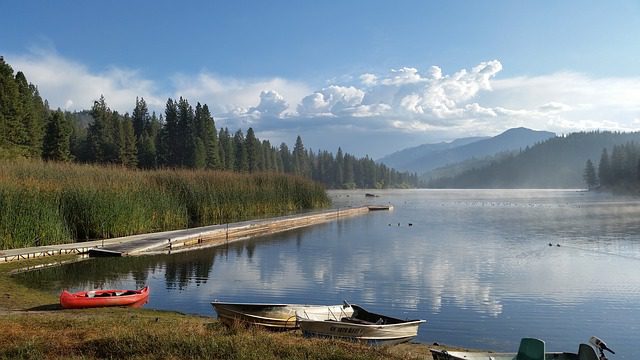 I will lead the retreat in a format of secular mindfulness based on my experience from Buddhist retreats in a number of different lineages / schools of Buddhist practice. This will include basic guided meditation practice: mindfulness of breathing, loving-kindness meditation, and walking meditation, along with an introduction to deeper – insight – practice at the end. In addition to this, we will look at some of the history of psychological and scientific work on mindfulness: its secular benefits and applications.
The retreat will not be incredibly intense, so the level of preparation is not as great as might be needed for a 10-day Buddhist retreat. However, it will be expected that all retreat participants have some experience with meditation beforehand, even if it is not extensive or recent. I will be providing written and recorded audio for those who sign up to help build up a practice going into the retreat. To enter any retreat – long or short – with no preparation will likely result in you getting nothing out of the retreat at best and encountering disturbing experiences and in turn disturbing others at worst.
With even just a little preparation though, and a willingness to work through challenged habit patterns, a short retreat like this can reveal incredible joy and deeply strengthen one's spiritual practice. We expect a mixture of experience levels, from folks who have meditated for decades and know exactly how beneficial a short retreat like this will be, to relative newcomers who have practiced some mindfulness or meditation (be it Buddhist, Catholic, Transcendental, etc) and would like to go further. Together, we will support one another in our silence and inward exploration.
Registration is open now and more information can be found at Merlin CCC (a registered 501c3 non-profit based in Helena Montana). Space is limited and registration closes September 6th, so don't wait too long to sign up. If you cannot come, but would like to support others through the scholarship fund, you'll find a donate button at the Merlin CCC site.
Feel free to contact me here or by email if you have questions. I look forward to seeing some of you in person in October.
Support independent coverage of Buddhism by joining a community of fellow learners/practitioners at Patreon.

'Like' American Buddhist Perspectives on 
facebook
.