The Buddha was a far more complex figure than we often give him (or tradition) credit for. Too often he's reduced to a holy mirror image of the path to perfection, and idealized, even deified ideal far out of reach. Reading, and re-reading the earliest teachings, held in the Pali Suttas (and in other form, but this is most accessible to English speakers) one can find new treasure after new treasure about the life and personality of the Buddha.
After about 17 years of studying, that is still true for me. And, as I enter my late-30s and notice that the body isn't quite as resilient as it once was, new teachings – perhaps I've seen them before, perhaps not – stand out. Today I am struck by the Buddha spitting on old age. Not exactly the image of the wise man filled with perfect equanimity that we might imagine. This comes from the Jara Sutta (discourse on old age, SN 48.41).
The set-up is nearly as good as the utterance. In the sutta, the Buddha is said to have arisen at one of his usual places and sat, "warming his back in the morning sun."
His closest disciple comes to him, gives him a gentle massage and notes how "remarkable" it is that the Buddha's skin is no longer bright, that his limbs are flabby and weak, and that he no longer seems to hear or see as well as he used to.
You can almost imagine the Buddha muttering under his breath, "I'm 80, ya big dummy, what do you expect?"
But instead he kindly notes that this is the way it is to his comedic straight-man / nearest disciple. Then, however, he offers the choice words about aging:
I spit on you, old age —
old age that makes for ugliness.
The bodily image, so charming,
is trampled by old age.

Even those who live to a hundred
are headed — all — to an end in death,
which spares no one,
which tramples all.
So, next time you're feeling old and rickety, flabby or notice that your skin isn't as clear and bright as it once was, you can simply say, "I spit on you, old age" and then assure those around you that that's a "real Buddha quote, more or less."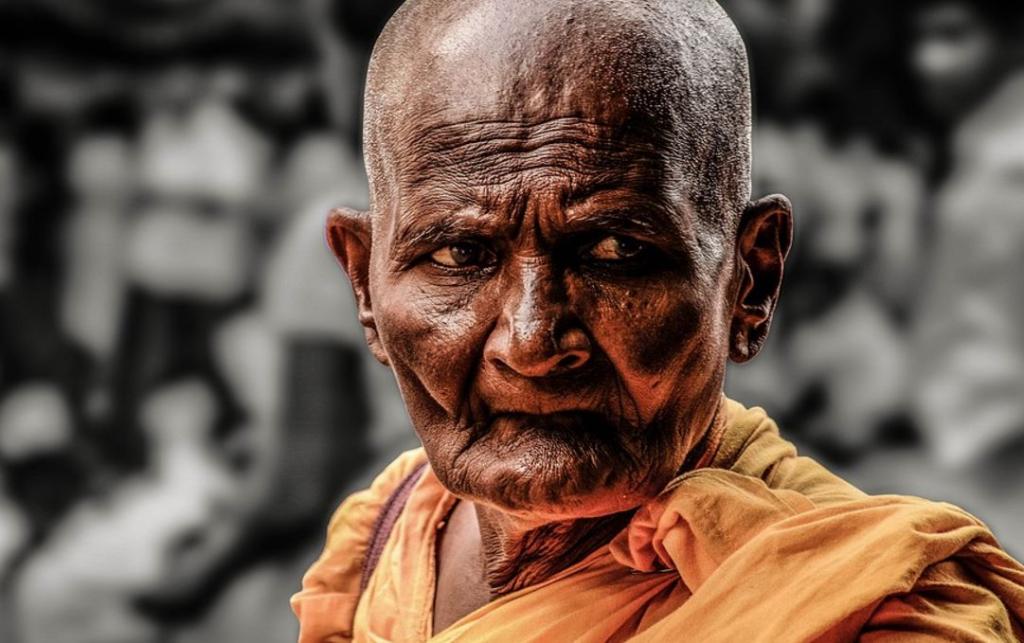 Support independent coverage of Buddhism by joining a community of fellow learners/practitioners at Patreon.
'Like' American Buddhist Perspectives on facebook.