Growing up as a kid meant that I would listen to the stories in my family, anecdotes that spoke love, loss, death, wonder, miracles and wonder. I believe there is magic in storytelling, regardless of what others may think. Resilience: The Life-Saving Skill of Story, by Michelle Auerbach, reflects this in an excellent way. Thanks to the publisher for sending me a review copy in exchange for an honest review.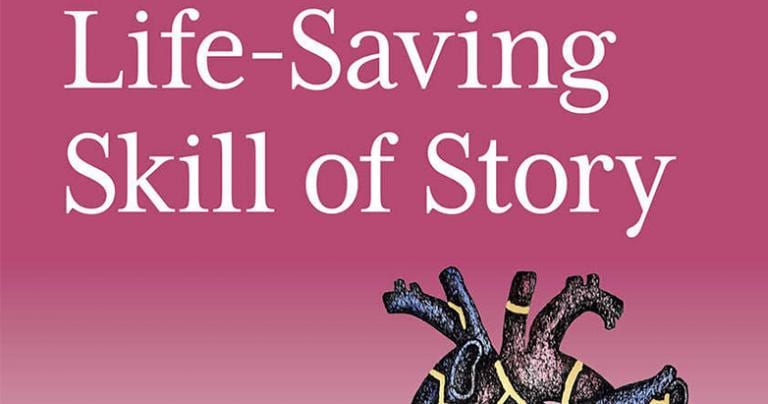 This book explains how storytelling affects our minds and why it works, but it's not limited to written or orally told stories. They certainly take a good part of the book are the first form we get to know, along with several references in all the chapters, which are very short and make this is a quick read for anyone who wants to have a better understanding of this topic.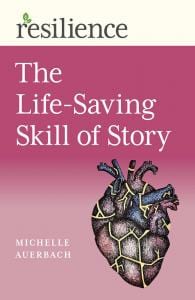 Along with these two well-known methods, Michelle Auerbach explores different and more eclectic ways to tell stories and heal through them: Food, photographs, meditation, speaking, asking questions and putting yourself in the position of others. This book makes you question your point of view, which may be conditioned by your circumstances, prejudices, ideas, hopes and dreams, making it a powerful tool for healers, regardless of the methods they use.
I've been using reiki and other forms of energy healing for a time, and I have noted in therapy that the patients always have something to say. Sometimes this is related to the issue they want to heal, sometimes it's something else, entirely different and that they don't connect to their issues. However, The Life-Saving Skill of Story makes it easy to understand what to look for if the need arises.
The reader gets to know which aspects storytelling can affect when there is healing involved, although storytelling itself is a way of healing. Through several anecdotes and experiences from the author and the collaborators, we meet the different sides of this powerful tool to keep in mind when in therapy.
I would also say this will help others in different purposes in their spiritual paths. I've used stories in my practice as a witch with great results, so I expect even better ones now. I'm more conscious of the power of words and messages transmitted in any media. If something is for certain is that you will start seeing messages and stories everywhere after you finished reading, you'll look at things with different, more understanding eyes, which is surprising coming from such a short book.
Resilience: The Life-Saving Skill of Story aims directly to healing and wellbeing, but it's much more diverse. Readers can expect to meet different methods to put in practice with a clear, simple style that feels more like a conversation, even when Michelle Auerbach gives a clear set of instructions to follow when applying this or that. Difinitely one of the books I liked the most this year, and worth a longer follow-up.
Resilience: The Life-Saving Skill of Story
Print Length: 96 pages
Publisher: Changemakers Books (May 8, 2020)
Publication Date: May 8, 2020
ASIN: B088B48XTS
About the Author
Michelle Auerbach is a writer and storyteller. Her writing has appeared in publications including The New York Times, The Guardian, The Denver Quarterly, Chelsea Magazine, and in literary anthologies including The Veil, from The University of California, Berkeley Press. She is the winner of the 2011 Northern Colorado Fiction Prize. Michelle is an editor at Instance Press and can be found at www.michelleauerbach.com. She lives in Boulder, Colorado.