As we go nearer to the final harvest of the year, it's impossible not to look at the bonds we've formed, the ones we strengthen, and those which had to be cut. Friendship is one of the associations I make with October, so reading The Friendship Poems of Rumi, translated by Nader Khalili and edited by Wellfleet Press, was a good idea to get into the spirit of this month. Thank a lot to the publisher for sending me a review copy in exchange for an honest review.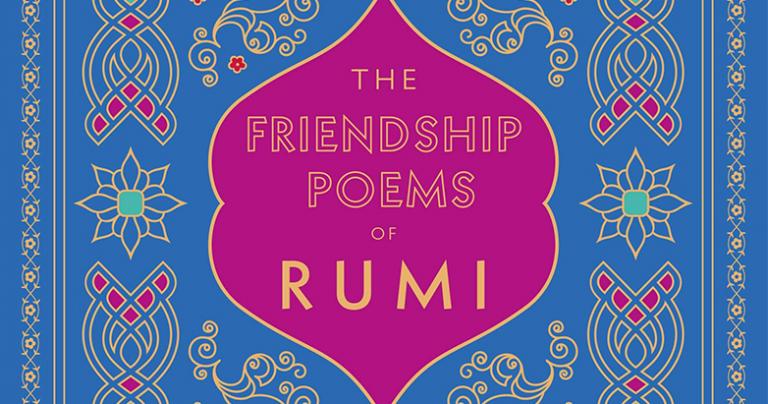 Compared to the previous book I read in this series, this one felt different. I'm not entirely sure why the title says friending when only the first part covers the topic. The second part of the book, while being a good reading, deviates significantly from it, which is not to say they are bad, but do not follow that same line and that appeared previously in The Love Poems of Rumi.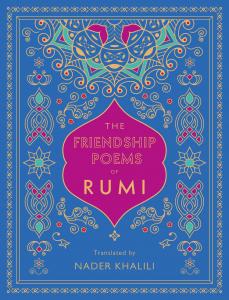 I felt I was missing something, or that maybe the poems were more metaphorical, but no matter how many times I read some of them I couldn't fit them as related to friendship. While the first part follows it entirely, the second part of The Friendship Poems of Rumi is problematic in this regard, with very few that can be classified as such or that even use the word.
Rumi always amazes me, and this is book is no exception. Despite the irregular topic matters, his style proves again and again why he is a master of poetry. I'd say there are some poems that didn't resonate with me, but it's just because of taste and likes, which will happen to every single reader. In general, I liked this book a lot.
As before, the design and page layout is beautiful. This series has a lot of work in terms of visual appeal. It's another book you can get lost in just by looking at it. The Friendship Poems of Rumi is a perfect gift for a good friend, someone who enjoys short yet powerful readings and would like to meditate in several topics.
I would say Nader Khalili did another good job in this book. Some of the poem rhymed despite being in English, which I'm sure wasn't an easy task, and keep the mysticism that characterizes Eastern literature. Some of the poems were so beautiful I needed to read the twice or more times. I just hope it would have been better titled.
Print Length: 128 pages
Publisher: Wellfleet (September 15, 2020)
Publication Date: September 15, 2020
Series: Timeless Rumi
ISBN-10: 1577152190
ISBN-13: 978-1577152194
About the Author
Jalal ad-Din Rumi, commonly known just as Rumi, was a Persian Sunni Muslim poet, Islamic scholar, theologian, and Sufi mystic whose works, written in the thirteenth century, are popular throughout the world today.
About the Translator
Translator Nader Khalili (1936­­–2008) was a world-renowned Iranian-American architect, author, humanitarian, and teacher. Khalili was also the founder and director of the California Institute of Earth Art and Architecture (Cal-Earth). Khalili was raised by the poetry of Rumi. As a child, his grandmother would recite Rumi's poetry to lull him to sleep. He later developed a passion for studying and translating Rumi's works. Rumi's poetry also became an intrinsic part of Khalili's architectural career. Inspired by the mystical poetry of Rumi, his architecture was distilled from the timeless principles of this universe and its timeless materials—the elements of earth, air, water, and fire.