There has been something happening quite lately when I do my meditations and devotions with my ancestors. Although the protocol hasn't changed so much compared to how I usually do it, more and more often I feel the need not to say a single word and just listen, just stay a bit, empty my mind and let them dictate how I should practice. Recently, I've noticed something when I heal: black sand.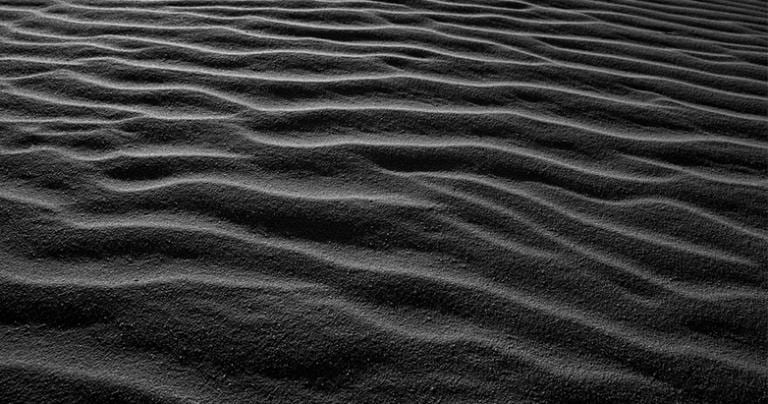 Black Sand in Syria
The cities my family comes from are near to the desert, so I initially thought this would be related to my heritage, maybe a technique used in the past but forgotten, or that I crossed paths with until then. Also, I grew up knowing the Arabic religious authorities usually wear black, which would mean spiritual mastery, experience and wisdom. However, I felt something missing, and tried my luck searching for beaches with black sand.
Bingo.
As far as I could find, there are two of those in Syrian: Ras al-Bassit and Wadi Qandil, both in the Latakia Governorate. One of the reasons for sand to be black is due to volcanic or because of placer deposits, an accumulation of valuable minerals formed by gravity separation from a specific source rock during sedimentary processes.
The nearest volcanic zone seems to be Mount Hermon, in the Rif Dimashq Governorate, with 248 kilometers between both governorates, and I haven't been able to find a reliable source regarding mines and sediments in Syria. Guess this will be the subject for future articles.
One thing that caught my attention was that Ras al-Bassit was Posidium or Posideium in the past, the Greek God of the sea, storms, earthquakes, and horses. The reason is that I've always felt Poseidon is a healing deity as well. This made me think a lot.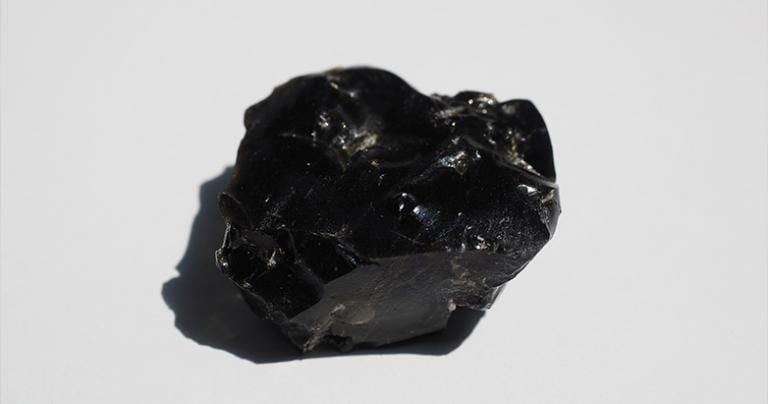 A connection to Obsidian?
However, there's one comparison I cannot help to make: Obsidian is also made with volcanic activity, with volcanic lava to be for specific. Scott Cunningham (1996, pp. 116-117) said in his Encyclopedia of Crystal, Gem and Metal Magic that:
Obsidian is a grounding, centering stone. Hold it in your hands or place your bare feet on two small, polished pieces when you're flighty or can't seem to get your physical life in order. Remember the physical is the path to the spiritual. Each is a reflection of the other.
He also explained that it is related to Tezcatlipoca, an Aztec God with several associations: night sky and winds, the earth, discord, rulership, divination, sorcery, beauty, war and strife, to name a few. Finally, obsidian was used in the making of black mirrors for divination.
This would make much sense, since I always feel more connected when I feel that black sand around me as I do my devotions or ask for healing for someone or myself. I even saw a black sand desert one night. I have no knowledge of any part of my family being from Latakia, but a part comes from Rif Dimashq.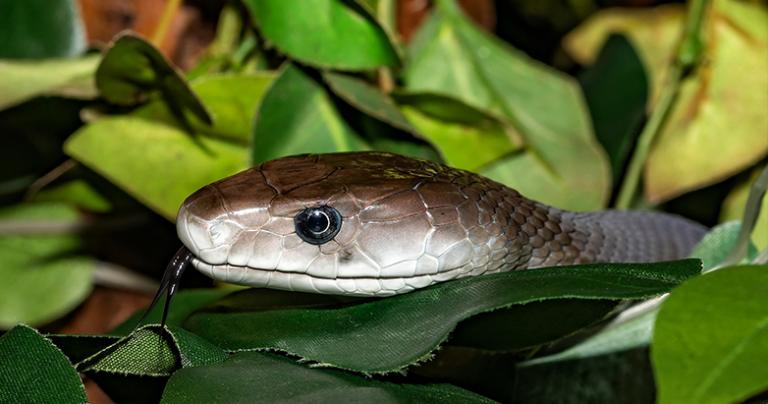 How does it work?
When I ask my Ancestors to heal someone or to protect me, I put my hands in the hand-written genealogical tree I have in their altar. If is someone directly related to any of them, I put them in the man or woman nearer to that person; if it's someone not related by blood, I put them at the bottom of it, below my name. If I feel inclined to do so, I pray and verbally state my intention, but this doesn't seem to be a determining factor in feeling or not the black sand snakes.
I usually feel as if to snakes descended from my shoulders through my arms. Curiously, the one in my right arm goes in a clockwise motion, and the one on my left goes counterclockwise, each of them always a mirror to the other. It doesn't feel like skin, however, but like sand, and they seem to be made of sand as well in my mind, since I always do this with closed eyes.
This tends to give me the chills and I admit it makes me a bit nervous. It's a new sensation, no matter how much I like snakes and find them visually appealing. They are beautiful, but have never been in the presence of one, besides knowing how lethal some of them can be. It is not coincidence that black mambas have been classified as some of the most dangerous, also the most feared snake in Africa due to its size, aggression, the toxicity of its venom and the speed of onset of symptoms after their bite (Hodgson and Davidson, 1996).
I don't honestly think this could hurt someone, but I'd rather be careful and avoid any mistake. I'm still to see if there are any venomous snakes in either of those governorates, but in the meanwhile, I don't plan to use them to hurt anyone or have any interest in doing it. They feel docile yet demanding respect, which is what I always do.