One of the first things you learn when you discover Witchcraft is about the four elements (five, if we include spirit, aether, spirit, energy, quintessence, or any other name you wish to use), their attributes, and get some basic ideas of how to work with them. Reading Water Magic, by Lilith Dorsey, the first book in the Elements of Witchcraft series, lead me to better understand this element, although not as I expected. Thanks to the publisher for sending me a copy of this book in exchange for an honest review.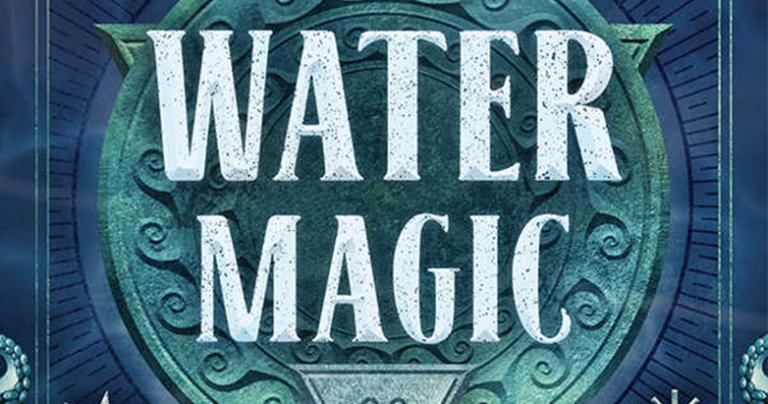 Water Magic starts with a simple exploration of water through different cultures, myths, and legends. While most of the content is European focused, there are several of them also from Asia and Africa, along with a few from different tribes and indigenous beliefs. I was particularly drawn to the lists of Goddesses and Gods related to water due to the associations they present.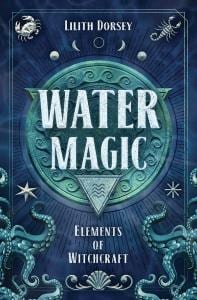 While we know that this element is connected to healing, psychism, and womanhood, it wasn't until now that I got to discover why. The same applies to the mythological beasts and places explained, a whole chapter that covers many myths surrounding water creatures from different cultures with their respective associations. Although I would have liked a bit more content about the mythological places, Lilith Dorsey included interesting details about the ones included.
Readers of Water Magic also get a good dose of information about which herbs, stones, and shells can be used in certain types of magic, their properties, their energies, how to to use them, and the types of magical water that can be created by charging it with different energies. It also includes many recipes to make "artisanal" waters, some of them that can be drank and others that are better for other uses.
Speaking about recipes, I didn't expect this book to have so many of them for so many topics. Grouping them by type and uses, Lilith Dorsey included as many as you may want and/or need for almost any occasion and purpose. From body splashes to floor washes and herbal mixtures, you get a heavy dose of potions, brews, salts, baths, and even powders to harness the power of water, not to mention the divination methods and associations included.
What I liked the most about Water Magic was that Lilith Dorsey has a clear and straightforward style that helps readers get a full grasp of this element to have a more solid practice around it. While I prefer more theory and explanations, which is also what I expected, this book is ideal for those who like a more practical approach on the matter with enough guide to developing their own methods.
Print Length: 288 pages
Publisher: Llewellyn Publications (October 8, 2020)
Publication Date: October 8, 2020
Series: Elements of Witchcraft
ISBN-10: 1577152182
ISBN-13: 978-1577152187
About the Author:
Lilith Dorsey (New York, NY) comes from a Celtic, Afro-Caribbean, and Native American spirituality. She is the editor and publisher of Oshun-African Magickal Quarterly and filmmaker of the documentary Bodies of Water: Voodoo Identity and Tranceformation. She is co-host of the YouTube show Witchcraft & Voodoo. Lilith is also the author of Voodoo and Afro-Caribbean Paganism (Citadel, 2005) and the soon to be released Orishas, Goddesses, and Voodoo Queens (Weiser, 2020).