There have been a lot of talks in the media about what's happening in Afghanistan, about the Taliban, human rights, and the future of a whole nation that ended in the hands of extremists that are capable of the unthinkable, of killing and dying for their cause. I've read comments, and initially agreed with them, about the world becoming a worse place, more dangerous, more hopeless, but then of my cousins made me see reason. There's still time to make a difference and help these people.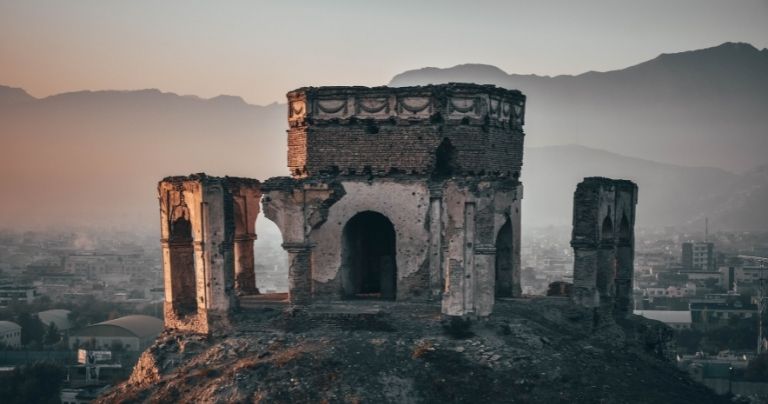 The fact that we can be horrified by this news, that we don't endorse them, that we want to forbid women from working, studying, walking alone in the streets without written permission of their husbands, that they could be sentenced to death were they to defy these rules, it means we have progressed as a society. It means we know it's wrong and something needs to change. It means that sometimes light can blind those who seek it.
I was talking with a friend not long ago and told him I always ask beings of light to protect me and help me. However, he assertively pointed about that sometimes love and light are not what we need, that light can blind us if it shines too much. He made me think of the many times we hear and read stories when people commit horrible acts in the name of love, how such a beautiful thing can lead to terrible events. We usually relate light with goodness and benevolence, but sometimes light reaches an extreme that hurts everyone involved. I don't need to give any examples of this because I'm sure we've all lived a minor event in the flesh and saw or read news about a major one. The news about Afghanistan is the perfect example of this.
I believe in the power of prayers, sometimes it is all you can do, and although some have said that letting people know they are being prayed for could have negative effects, it is obvious to Afghan people many of us are praying for them, maybe to Shahmaran or the pre-Islamic goddess of War, Protection, and Healing, or maybe using Tempest's Refugee Safeguard Sigil, or maybe you prefer not to pray at all. However, a national conflict with the Taliban won't get solved just by praying. We need to act, to move, to do. Prayers will help, will ease the pain, the make it all quicker, but are not the solution and are not what a whole country needs right now.
For those who can donate, there are some websites thought which we can help Afghan people: The International Rescue Committee has been working in Afghanistan for years helping them with cash, education, health, and even welcoming them to the USA; Unicef has also worked to protect the rights of Afghan women and children; Doctors Without Borders have been present taking care of health as well and helping to preserve hospitals. Many are concerned about women for all the right reasons, so you can also help by donating to Women For Afghan Women, for refuge and resources; the Georgetown Institute for Women, Peace and Security for humanitarian visas, emergency evacuation, safe homes; and the Women For Women website for support networks. If you can't but still want to support these people in their work, share the links and pass the information around.
The world didn't become a worse place, an old problem became present again, but we need many to make a difference now, once and for all.