Last week I posted some dispatches from the Anabaptist ecosystem, which are basically stories from the Anabaptist-Mennonite world that caught my eye. I intend this to be a regular feature here at Anabaptist Revisions as I continue to offer gentle revisions to the Anabaptist vision in light of Mennonite reality. Here are five stories that caught my eye over the past week.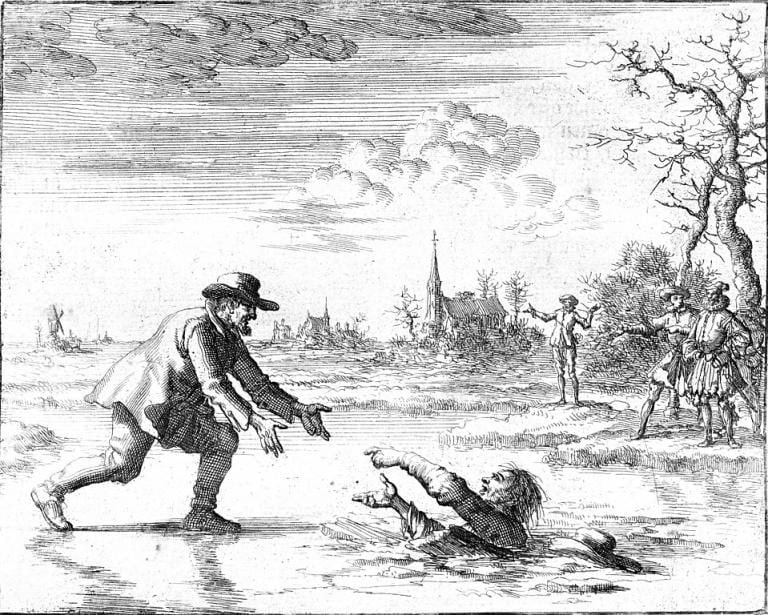 1. Introducing Menno Simons
Mennonites take their name from sixteenth-century Reformer Menno Simons. Don't know who Menno is? Here's a sixteen-minute video introducing him.
2. Your daily Anabaptist martyr
On Facebook there's a page called the Anabaptist Executions Guide that provides "daily posts on anniversaries of Anabaptist executions, 1524-1614," taken from GAMEO and Martyrs' Mirror. Why name a star after your special someone when instead you can read about the Anabaptist martyr that shares your anniversary or birthday?
3. Top Menno-stories of 2018
The Mennonite World Conference lists their top 10 stories of 2018. Number 1 is the story of the marriage of AMBS students Benni and Rianna who first met at the Mennonite World Conference Global Youth Summit and Assembly.
4. Why your (Mennonite) kids should consider Mennonite colleges
My AMBS colleague and campus pastor Janeen Bertsche Johnson writes in The Mennonite that Mennonite students should go to Mennonite colleges and describes how best to decide which one to attend. She writes:
Each of our Mennonite schools is unique, with its own ethos or character, and its own strengths. It is hard to really get a feel for them without being on their campuses and interacting with people there. When our son arrived for one of his college visits, a professor asked him what led him to visit that college. Aaron answered honestly, that his mom was making him visit all of the Mennonite colleges. But by the end of our visit to that college, what Aaron had discovered was so attractive that the college became one of his final choices. Even if a college did not seem like a good match for my child's needs, I wanted them to visit there so that they would be able to understand a little of the experience of friends who did attend there.
Read the rest at Consider the Mennonite colleges and universities.
5. The Royal Treatment barbershop opens at Mennonite school
Speaking of Mennonite schools, if you visit Eastern Mennonite University, you can now get a haircut at the on-campus barbershop, The Royal Treatment, opened yesterday (on MLK Day) and managed by the Black Student Union.
"This is much more than a barbershop. This is a sanctuary," says senior Jourdyn Friend, BSU vice president, during a special evening preview of the room. "Your hairdresser is more like a counselor, there to talk about your problems, because you're there so long you might as well. This space is progress toward recognizing not just the majority but also the minority. This is a symbol of our voice being heard."
Read the rest at New EMU student lounge, 'The Royal Treatment' barbershop and salon, set to open on MLK Day.
Anything else going on in the Mennonite world readers should be apprised of? Let me know in the comments.