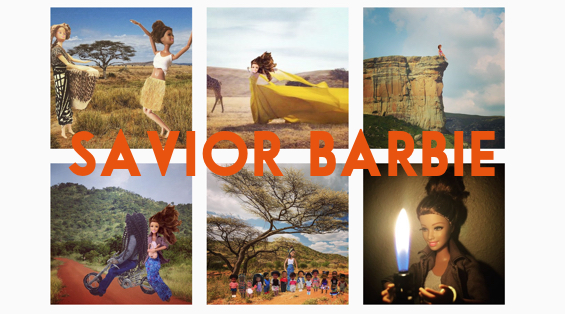 First there was Socality Barbie, and now we have the Barbie Savior. She's all about "Jesus. Adventures. Africa. Two worlds. One love. Babies. Beauty." She's admittedly "Not qualified." But 100% "Called." at just "20 years young."
Because, "It's not about me…but it kind of is." – Barbie Savior
It's yet another parody account, but this time poking fun at the white twenty-something evangelical millennial who just got out of Passion Conference and is ready to move to Africa, purchase a home in the inner-city of some "minority-ridden" neighborhood, and become the most humble white savior to have ever lived.
I mean, it's funny. It definitely hits a bit too close to home, but common, it's alright for us to laugh at ourselves a bit, right…?
She names her pet lion Aslan.
While at the same time it gets us thinking a little bit. Are missions trips more hurtful than they are helpful? Are you a missionary or are you just modern day colonizer? Is it wrong to be this person in real life? If so, what then are the correct ways to make our world a better place without coming across as one that has this white-savior industrial complex?
You can find more of her journey on becoming the most humble missionary ever here.