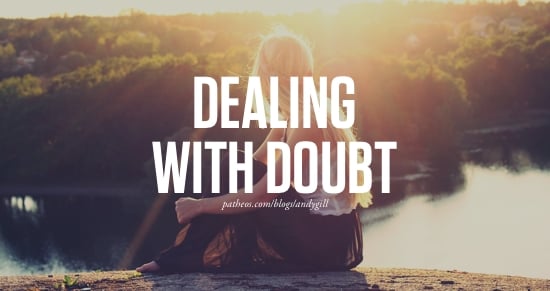 20+ years… and I've never seen it.
The supernatural. Healings, walking on water, people rising from the dead, the blind seeing, the lame walking…
I know as a guy in ministry I'm supposed to pretend like I've seen it or tell stories that others have relayed to me… but the truth is, I've never experienced it first hand, and because of that, I'm skeptical.
I've been to all types of churches, pentecostal, assemblies of god, nondenominational, baptist… etc.
And I've been in services or events (The Calling) where people with sore ankles, or a "bad shoulder" have been supposedly "healed". Where they run you through the "prayer tunnel", the pastor comes down off the stage and prays over someone until they fall…
I've also been to churches where the pastors openly prophesy from the pulpit, or say something along the lines of
"I'm sensing the spirit tell me that there's someone in here that _____"
…is struggling with porn.
…is struggling with anger.
…has a bad knee.
I mean these generic, "fortune cookie" prophesies…
Go figure in a church of 500+ college age students and 20 somethings one of the males is looking at porn. It might have been more of a miracle if he knew one of them wasn't…
Or the most common factor would be at a camp, when you have a week of fun, games, and bad food… Add in moody emo worship, and a dynamically emotional speaker, bring up the topic of "father", of course you're going to have 90% of the room filled with teenage girls and guys crying… I don't think that's bad, I think it's great to have an emotional release, a place to get away from reality and be bathed with love from leaders, and to be poured into by a speaker.
But my point is that's NATURAL, for a teenage girl to cry in a situation like that… but what I'm weary of, is when we create environments like this, and then when the natural occur's we tell people its the "supernatural" it's the movement of God…
You don't need the holy spirit for reactions like this! (There I said it) Go to a Boys and Girls club, Fat Camp, whatever… you'll see similar things… why? Because it's natural… but what about the supernatural?
When I read through the red letters, I don't come across minor healings or generic prophesies, I see Peter walking on water, the blind gaining sight, people rising from the dead, prophecies being fulfilled, things happening that are so big, and out of the ordinary there's no explanation BUT the supernatural, that being the spirit of God… I don't see Paul molding or crafting a message, setting up emotionally manipulative situations… no I see him completely getting out of the way, at times boring people to the point of death literally, relying on the power of God… So that when The Spirit moves there is no doubt in anyones mind who it was.
1 Corinthians 2:4-5: "My message and my preaching were not with wise and persuasive words, but with a demonstration of the Spirit's power, so that your faith might not rest on human wisdom, but on God's power."
I just gotta say it… unapologetically:
I don't see that power when I'm in church… I've never seen it. I'm not saying it doesn't exist, I believe in God, I believe Jesus is God, the ONLY God… I just question if the church has embraced the tools of this world (lights, dynamic speaker, kick mic's, etc) over the power of the holy spirit…
"As you go, preach this message: 'The kingdom of heaven is near.' Heal the sick, raise the dead, cleanse those who have leprosy, drive our demons. Freely you have received freely give…" – Jesus
Where is that today? Not the natural and expected, but the SUPERNATURAL and unexplainable?
Thoughts?