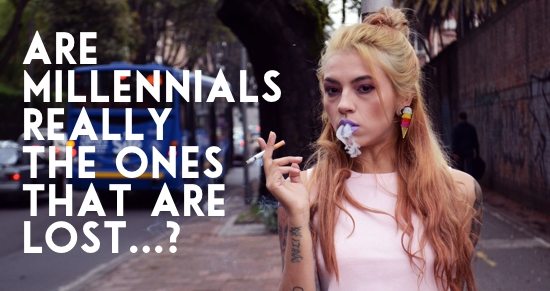 Millennials and Religion: Will a Lost Generation Ever Be Found?
In John Chapter 6 Jesus asks Peter, "Do you want to leave too?" and, Peter says, "Where else would I go, Lord…?" In this chapter, it seems clear, that Peter was definitely not a millennial[1].
---
It's estimated that 8,000-10,000 churches will close their doors this year. I'm assuming that has something to do with the whopping 80% of the US adult cohort opting out of attending Church. This 80% includes many of our parents, which presumably has greatly impacted the lack of attendance seen in their children, the 18 to 32-year-olds. You know, the ones supposed to take the reigns from the 16,000 Baby Boomers retiring annually…
---
It seems that the old is going and well, the new isn't even showing up.
Millennials.
A generation said to be narcissistic, overconfident, entitled, lazy adults, suffering from extended adolescents [thank you TIME, we feel the love]. I myself am a Millennial – I don't know if I'm the stuff listed above, totally debatable. But here's the thing, we don't want to go to your church. Well, about 60% of us don't. To most of us, this is old news, so the question is no longer, "What is happening?" but "How do we deal with the reality of what's happening?"
I think that this is a great question, though more importantly, I think before we talk about the in's and out's of how we must understand the "why":
"Why did we [Millennials] leave in the first place?"
There seems to be a major generational disconnect between what Millennials want and what the past generations have done.
Here are five reasons we don't want to go to your church: