I'm finally recovering from a week's jetlag, after two weeks in the sunny Southern states of the USA. One of the main ways in which I get in touch with new places when I'm travelling is through food – especially as I have a litany of food allergies and sensitivities, which make me hyper-aware of what I'm eating.
Of course, my first stop for food was at a place where I knew my needs would be met: Sevananda natural foods co-operative. It's always a pleasure to visit this little home from home in Atlanta. The voices may be different, but the scent and feel of the place gives me a warm nostalgic glow for the wholefoods co-operative my parents volunteered at when I was a small child, the Friends of the Earth base in Birmingham, UK where I spent a good chunk of my childhood and teens, and the organic veg workers' co-operative I was a member of in my mid-twenties. The food selections were superficially different, but there they were, the racks of dried foods – herbs, grains, nuts, pulses and seeds – ready to be DIY dispensed into bags and weighed
Then, there were the meals out.
My partner and I have a little tradition that, when we eat meals that we enjoy apart from one another's company, we send a photo of said food, with a thumbs-up in the picture. Hence: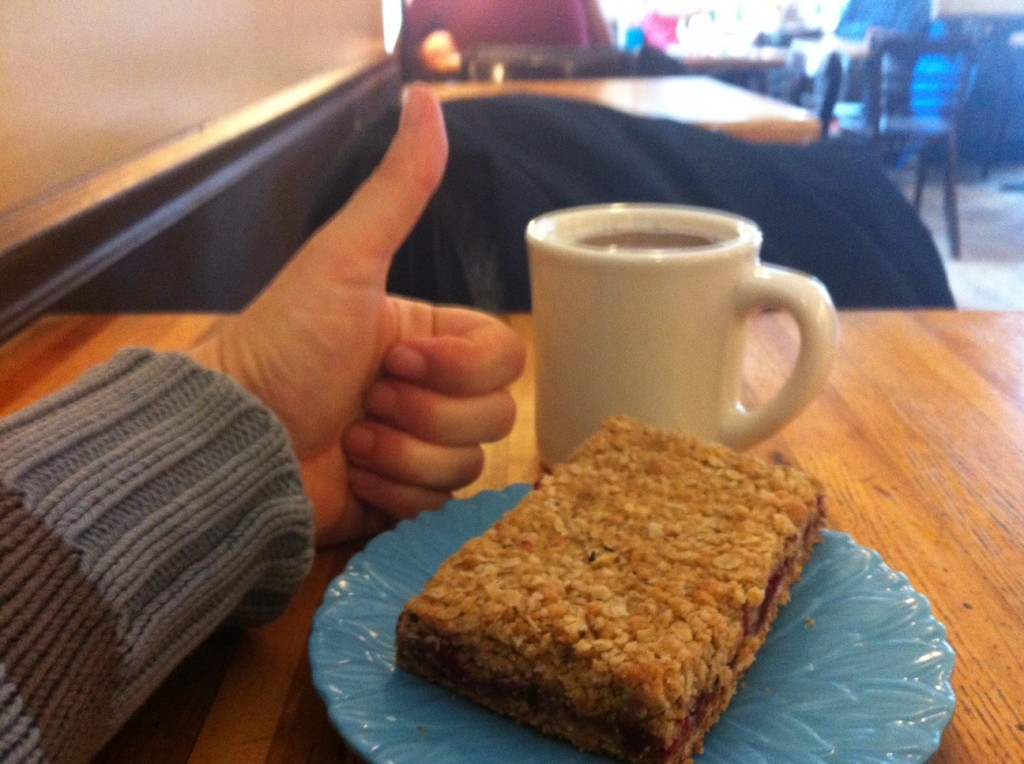 Hot apple cider (and it took me a moment to work out what that was) with cranberry oatmeal bar (i.e. a flapjack) at Jittery Joe's in Athens, Georgia. The weather was cold, wet, and generally the kind of inclement I hadn't expected, despite warnings from friends. So even though my cautious packing for all weathers had paid off, the warmth and comfoting chewiness was very welcome. And, although it was 'just' a coffee shop, something I might find anywhere, it was very much an Athens local institution.
Halfway through my trip, some friends and I went on a jaunt to Moundville, near Tuscaloosa, Alabama. On the way back, we had: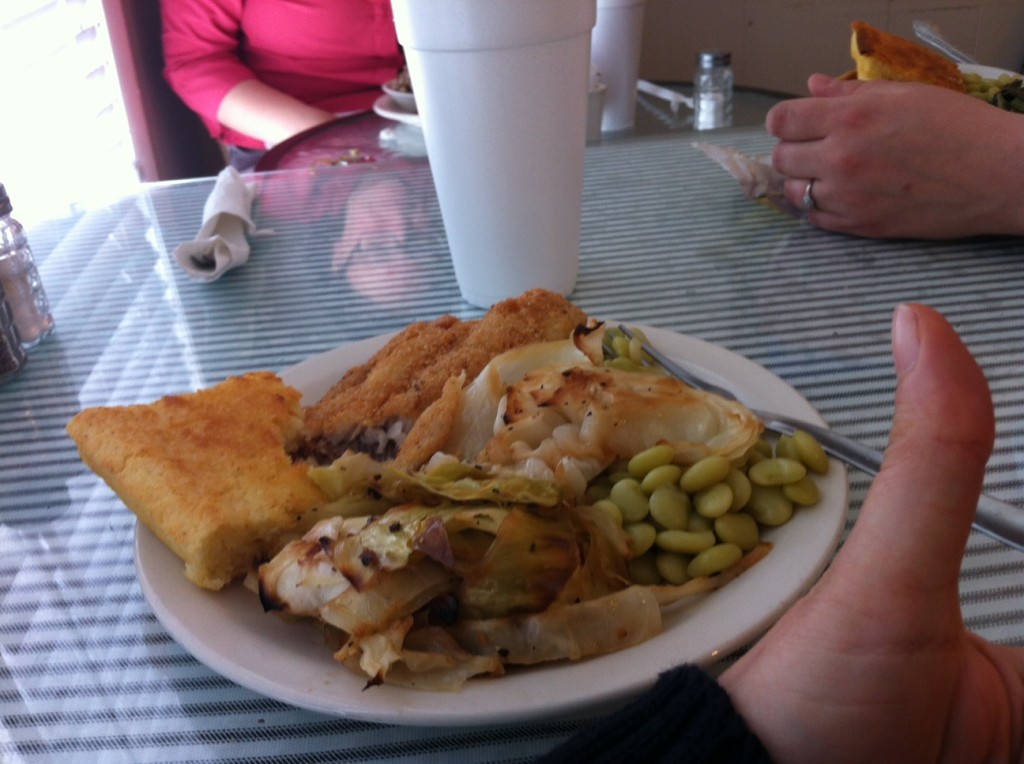 meat and two at the Café on Main in Oneonta, AL. In my case, that was catfish (as per tradition, dipped in cornmeal, not wheat batter!) with lima beans, braised cabbage and cornbread. It was good. As one of my fellow diners said, you can bet the veggies were out of someone's garden that morning. We were there on a Sunday lunchtime, so also got to see the locals in their Church clothes, which gave a nice bit of cultural sense of place.
Nearly at the end of my visit, a friend decided it was a crime I hadn't been to R. Thomas before, where most of the food is raw. So we went there, and I ate this: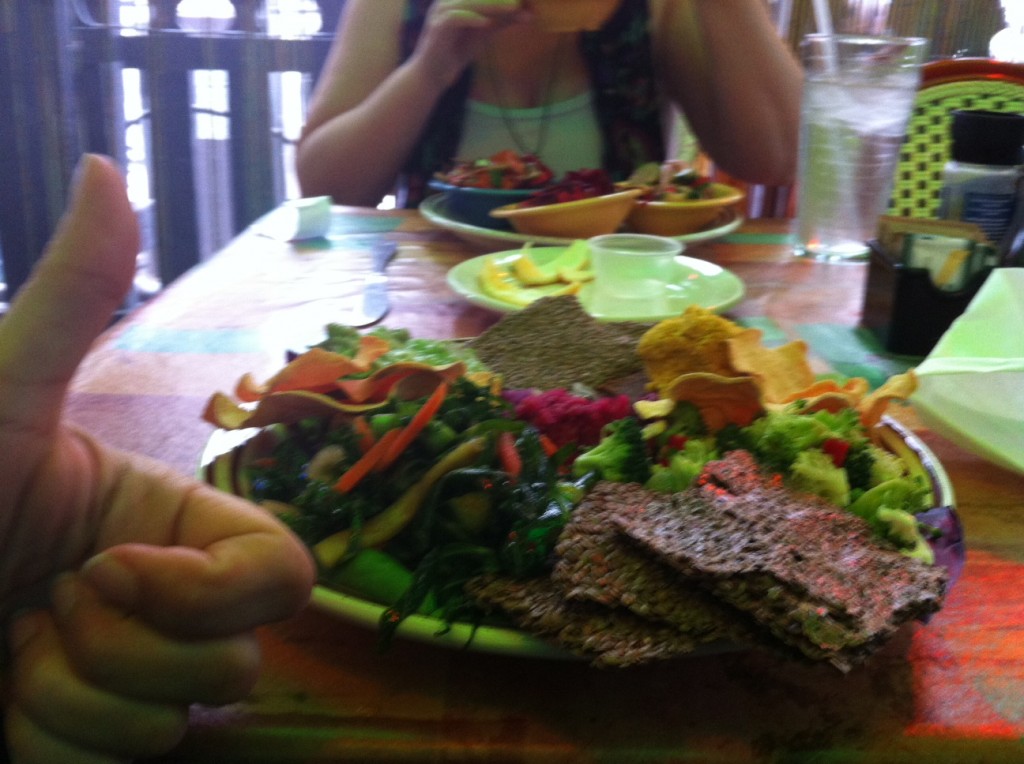 As I said in my message home, the food was so good it was mind-altering. (As was the décor, for entirely different reasons). And even though it wasn't the traditional cuisine of anyone's culture, it showed an aspect of Atlanta culture I never would have expected.
And isn't that one reason why we travel – move from our own place to other places, strange, foreign, new: to be surprised?