I don't have anything of meaning to write about this week. I've been completely distracted by children's birthday parties, meeting new people, my parents visiting, the dark moon, and the explosion of sunshine and flowers here in Olympia.
Let me share some of my distraction with you. Here, have some flowers: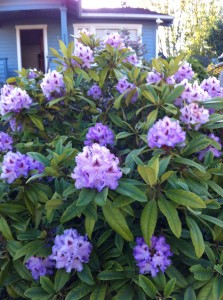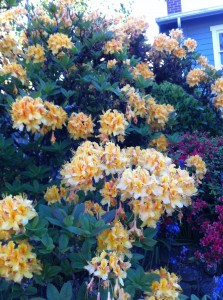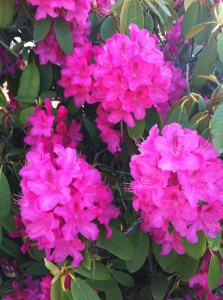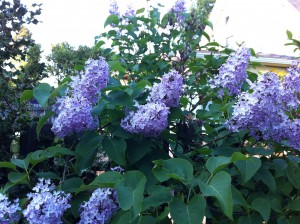 All of these are taken at the house I rent. Rhododendrons are the Washington state flower. I adore them. In fact, I am pretty sure that if the fey get dressed up for a ball here, they wear rhododendrons. Happy spring to all!