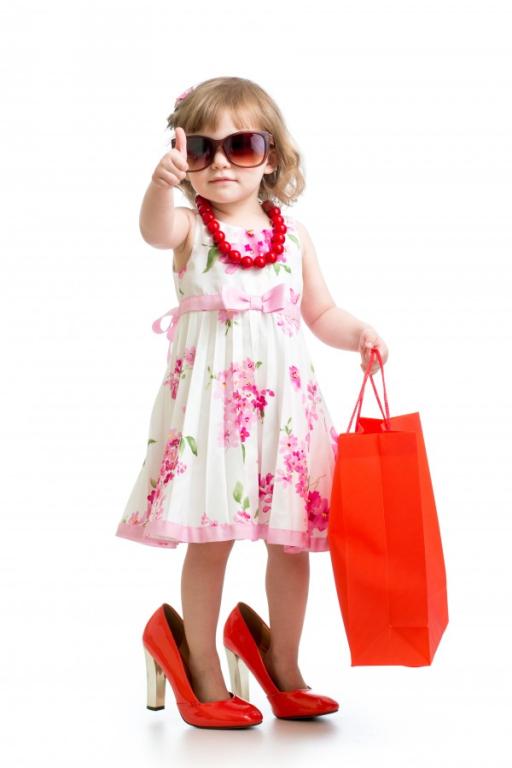 One of my favorite episodes of ABC's "The Middle" is centered around Mother's Day and the frustration that can ensue when deciding what to buy for Mom.
In this particular episode, Frankie, the main character, receives an inflatable foot bath that she absolutely hates.  Meanwhile, she decides to get her own mother a food dehydrator.  In the climax of the episode, Sue, Frankie's daughter, overhears her mother and grandmother discussing that all they really want for Mother's Day is some "time away from the kids".  Sue, completely shocked by what she's heard, confronts the two.  In a moment of shear frustration, Frankie responds with, "What part of me says 'foot bath'?".  Then, her mother says, "Well, Frankie, what makes you think I want to wait three hours dehydrating my own grapes, when I can go to the grocery and buy them for 99 cents!".  Suddenly, every woman in the room is insulted and hurt by the truth, and everyone plops on the couch and sobs.  They eventually make up, but needless to say, that Mother's Day was a bust.
Though exaggerated, I think this episode reflects how many of us feel about Mother's Day.  Either we don't know what to get our own mothers or we feel disappointed with what our family decides to give us (or not give us).  Yes, Mother's Day is a Hallmark holiday, but there SHOULD be a special day just to celebrate moms, right?
So…I've been thinking…what do moms REALLY want for Mother's Day?  How can we make Mother's Day extra special?  After chatting with other fellow mommies, here are a few gift ideas that could make Mom's Day:
1.  Have the kids write/design/decorate a very special Mother's Day card and frame it.
This may be an obvious choice, but for the sentimental mom, it means the world.  I LOVE when my kids write me notes in their own words and handwriting.  I keep them in a special folder, and sometimes I frame them and hang them on the wall.  Mom will appreciate the effort and thought that is put into it.  Be sure the kids complete it legibly and the colors/decorations match the home in case she puts in on display.  This is a great gift idea for grandmothers too!
2.  Create a "Pamper Mommy Day".
Husbands, this involves more than purchasing a gift card for a pampering treatment.  Now, please don't get me wrong, a massage or mani/pedi is AWESOME and always appreciated, but it's also nice to get the kids involved.  Have them bring Mom breakfast in bed AND clean up afterwards.  Rub her shoulders.  Husbands, run Mom a nice bubble bath and take the kiddos outside so she can enjoy it.  Buy her a cozy robe and slippers in her favorite color along with some really nice lotion that she would've never purchased for herself.  Buy her a set of DVDs of her favorite TV show or movies.  Download her favorite songs and have them playing in the house all day.  The main idea with this gift is to give Mom a chance to relax as much as possible.
3.  Give Mom a day off.
Okay, I know this sounds kind of counterintuitive, but hey, let's be real here.  Yes, we love being a mom, but sometimes we just need a break.  This gift takes some planning and can be executed in a variety of ways.  Husbands, you can take your wife out on the town if you have some childcare in place.  If not, Husbands will need to keep the kids at home or take them out for a day trip to give Mom the time away or time at home ALONE.  If you want to give your wife some time alone at home, have the house stocked with her favorite snacks.  Buy her some new books to read.  Rent some DVDs for her to watch.  If she is the kind of Mom who would just love some time to shop in peace, you can give her some cash or gift cards to go shopping.  Buy her that name brand purse she would never purchase for herself.  Then, give Mom a FULL day with no one calling her name or needing anything from her.  She will come back to her family feeling refreshed.
4.  Create a "Mommy Garden" for her.
Flowers are a wonderful gift, but if you want to make them last longer, create a "Mommy Garden" for her this year.  You can do this by going to your local garden center.  Pick out a few of her favorite flowers and create flower boxes or flower pots to put on the front porch or back deck.  If you want to add to the garden year after year, be sure to pick our perennials that will grow back.  You can also create a large or small garden space in a section of your yard.  Have the kids make homemade pavers with their handprints in them.  You can find these kits at your local crafts store.  Make it as personal and catered to her favorites as possible.  If she is a "rose kind of girl", fill it with knockout roses.  If she likes to use herbs in her cooking, plant some rosemary.  However you decide to construct her "mommy garden", she will LOVE seeing so many of her favorite blooms in one place.
5.  Have the kids make a video that celebrates Mom.
With so much technology at our fingertips, why not get the kids involved in documenting how they truly feel about Mom?  This is a great one for moms with young kids.  Husbands, you can open the video with what you love most about your wife and then have the kids share their favorite thing about Mom.  Have each of the kids think long and hard about what they want to say to Mom.  Encourage them to share their heart.  The more personal it is, the better.  Mom will love the fact that her family was willing to tell her that she is loved in a creative and lasting way, and she will treasure it forever.
More than anything, moms just want to know that we are loved and appreciated by our sweet families.  We spend so much time trying to make their holidays extra special, so it is such a nice surprise when our families go the extra mile on Mother's Day.  I want to wish all of you amazing mommies out there a Happy Mother's Day.  Be blessed!