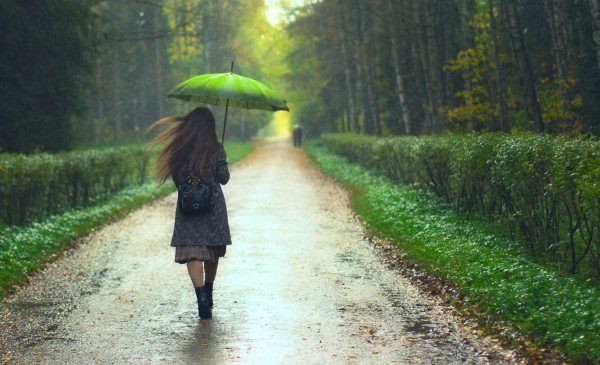 I recently watched Meredith Vieira interview a young widow with four children. This woman had just lost her police officer husband in a terrible accident two months prior. I couldn't help but watch while she described her husband's many favorable attributes with tears in her eyes and a smile on her face. When Meredith asked her how she was doing these days, this woman's response wasn't at all what I expected, and it has forever changed my perspective.
She told Meredith that she and her four children are doing well because they are living out one of the phrases that her husband frequently said to all of them. She explained that whenever anyone in the family was having trouble, resistant to change, having an attitude, or doubting their ability to do something, her husband would call them by name and succinctly and lovingly tell them,
"You can do hard things.".
Though it is extremely simple, I firmly believe that these five words have the potential to completely change one's perspective and resolve. In fact, it's Biblical.
Philippians 4:13, states,
For I can do everything through Christ, who gives me strength.
And,
Deuteronomy 31:6 (one of my very favorite verses), says it this way,
So be strong and courageous! Do not be afraid and do not panic before them. For the Lord your God will personally go ahead of you. He will neither fail you nor abandon you.
Let's face it; "hard things" will come our way (John 16:33). How we consistently handle those hard moments in our life often define the very course we take. When we approach tough circumstances with unabashed perseverance, there is NOTHING that can bring us down.
WE CAN DO HARD THINGS.
As believers, we must know and BELIEVE that God is with us and he will not forsake us, as we learn in Deuteronomy 31:6. We can do hard things.
When your marriage is in a slump and you don't want to work at it anymore. You CAN go to your spouse and find a counselor to help you communicate more effectively, address your issues, and strengthen your marriage.
YOU CAN DO HARD THINGS.
When you have been turned down for job after job, and you just want to give up on your dream. Keep going after it, and DO NOT give up.
YOU CAN DO HARD THINGS.
When you've waited and waited for the adoption agency to call with a match, and you are starting to second guess your desire to adopt. Hang in there and know that your time will come, and you will hold that precious child in your arms very soon.
YOU CAN DO HARD THINGS.
Maybe you are in the same spot as the young widow I descried earlier. You have lost your loved one, and you don't know how you are going to live another day without him or her. Know that your life is not over. God still has great plans for you, and you will see your loved one again.
YOU CAN DO HARD THINGS.
We must persist. We must NEVER give up. We can do hard things.
For more on changing your perspective, check out my blog "What's Your 50", for a new take on how to be thankful.
Photo credit: Shutterstock