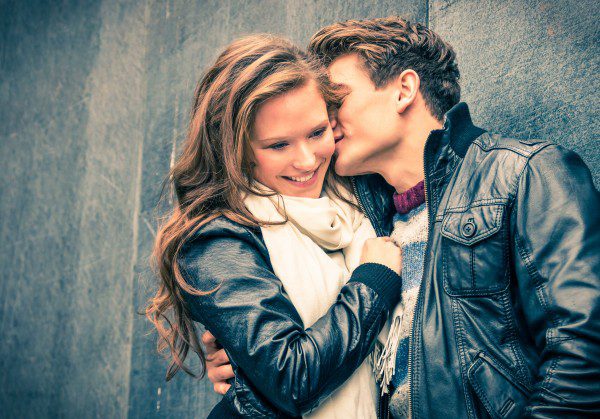 So many times, I hear wives complaining about their husbands always wanting to have sex. Friends, I have been there too.
It's not that we don't enjoy sex or feel the need for it; it's just that our desire doesn't seem to be nearly as strong as our partner's. Please understand wives can certainly have a stronger sex drive than their husbands, but in most cases, the husband has the stronger drive. Check out WebMD article for more on this.
In either case, this can be a HUGE problem in a marriage when we refuse to talk about it. So, let's talk about it…cue Salt-N-Pepa's famous 90's song "Let's Talk about Sex" in the background. Just a little humor to loosen us up a little.
But, really, Friends, we need to talk about sex with our spouse.
Sex is more important than you think, and you need to be having it more than you think.
This is one of many important lessons I have learned in my own marriage.
When we got married, Dave and I had saved ourselves for each other. This wasn't easy, nor were we perfect in every way, but we made it to the wedding day without having sex.
I was so excited about the wedding night, but also extremely nervous…as you can imagine. Needless to say, it was great but it took some getting used to. I really liked it, but Dave LOVED it.
Ahem. I know this might feel as awkward to read as it is for me to write it right now, but I'm just being honest.
For more on this, be sure to read, "3 Things I Wish I Could've Told Myself on my Wedding Day".
The more I have talked and counseled other married couples, the more I have found that this is pretty common. There is usually one spouse that has a greater need for sex. And, that's okay.
I didn't realize this truth as a newlywed, and it gave me lots of anxiety. I started to think something was wrong with me. Why didn't I want to do it as much as Dave? How many times a week is normal? And, so on.
My anxiety certainly didn't help my desire, if you know what I mean. It was really awkward for awhile, but then I read a book called "His Needs, Her Needs" by Willard F. Harley, and it all clicked for me.
Harley explained that in most marriages there is usually one partner who has a stronger need for sex and will want to have it more frequently. He also said that the couple should try to aim to have sex as frequently as possible to fulfill this need and protect the marriage.
The Bible has A LOT to say about sex too!
I love how The Message paraphrases 1 Corinthians 7:5,
It's good for a man to have a wife, and for a woman to have a husband. Sexual drives are strong, but marriage is strong enough to contain them and provide for a balanced and fulfilling sexual life in a world of sexual disorder. The marriage bed must be a place of mutuality—the husband seeking to satisfy his wife, the wife seeking to satisfy her husband. Marriage is not a place to "stand up for your rights." Marriage is a decision to serve the other, whether in bed or out. Abstaining from sex is permissible for a period of time if you both agree to it, and if it's for the purposes of prayer and fasting—but only for such times. Then come back together again. Satan has an ingenious way of tempting us when we least expect it. I'm not, understand, commanding these periods of abstinence—only providing my best counsel if you should choose them.
Did I mention how much I LOVE how the Message paraphrases these verses? It's so good and so clear. Here are a few key points that stand out to me in these verses:
1. We should NEVER use sex as a punishment or reward.
2. We should ALWAYS seek to satisfy our spouse's sexual needs.
3. We should ONLY be engaging in sexual acts with each other and no outside source of any kind (i.e. porn or other people).
4. We should RARELY abstain from sex, but there are certainly times that it is permissible.
5. We must ALWAYS do our best to avoid sexual temptation outside the marriage and protect our marriage from sexual sin.
There is so much at stake–our marital intimacy, our sexual health, and most importantly, our commitment to the one we love most—so, we must strive to get this right.
God designed sex specifically for marriage. He wants us to have a healthy, enjoyable, and thriving sex life with our spouse. Let's not withhold this act of love and service from each other!
If you would like to enhance your marital intimacy, have a real, candid talk about sex, and learn how to take things to a whole new level, be sure to check out our latest resource, Best Sex Life Now. You can even watch the first teaching video for FREE!
For a FUN and easy way to improve your marriage, check out our NEW Marriage App, by clicking here.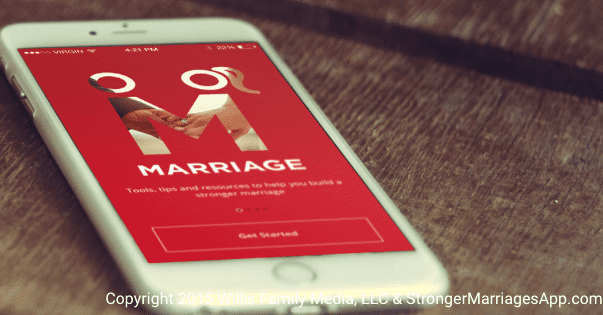 Also, I'd love to connect with you on my NEW Ashley Willis Facebook Page.
You can follow me at Ashley Willis Pinterest Page.
Thank you for reading and sharing. Have a blessed day!