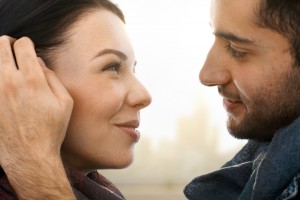 Have you ever felt like you're just traveling from one big failure or trial to the next?  Is life particularly hard for you right now?  Friend, I'd love to introduce you a new writer friend of mine, Jacqueline Spang.  In this guest blog, she shares her story of finding beauty in the ashes.
Some people would say my husband and I are going through what you may call a "hard time" right now. I mean, the past year hasn't exactly been a cake walk. We were trying to "wait" until marriage—fail. I got pregnant out of wedlock—double fail. We conceived our son just days after I had suffered a severe relapse of Lyme disease and Bartonella co-infection, along with a healthy dose of bronchitis…can you actually have a triple fail in life?
My mother planned our shotgun wedding in 3 months. My father was forced to take his 6 month plan to totally remodel my parent's home and cram that jazz into a 2 month time frame. If we didn't nearly kill our parents with stress, we at least added a couple hundred more grey hairs and perhaps a few undetected strokes.
I spent nearly the entirety of my pregnancy in bed, most nights writhing in pain, and most days unable to even shower by myself. For about two weeks my husband had to literally hold my head up and feed me… that was a low point. The house we'er living in was supposed to be my husband's bachelor pad. We had planned to start our family in the house we would some day build together–our dream home. Then, yesterday, I got a call from the healthcare company I work for informing me they could no longer hold my position.
I was being let go.

Please click on the CONTINUE BUTTON to see more of the story.