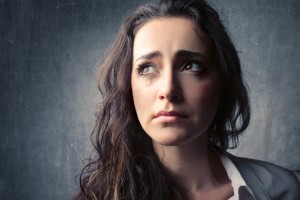 Have you ever had one of those days when you feel like you could just bawl your eyes out, and you're not even sure why? Well, you are not alone, Friend.  Here's 4 things that might help you.
 Don't fight the tears; let them out.
We may feel like we need to have a good cry, but we fight it back all day long in an effort to appear strong and stoic.  Nothing feels better than letting the tears flow.  They're welling up in our eyes for a reason, and it is a sign that there is something on our heart that needs to be addressed.  And, tears are one way for us to experience a healthy, emotional release.  So, don't hold back.  Let those tears flow.
Please click on the CONTINUE BUTTON to see the next page.