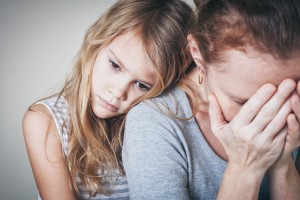 I recently shared a Facebook Live Video about one of the biggest hurdles that most married mothers face today–balancing marriage and motherhood. I received a huge response from wives struggling with this very issue. So many–including myself–often feel like they can't be both a good wife AND a good mom at the same time. With so little time in the day, how are we supposed to strike this magic balance? And, what comes FIRST–marriage or motherhood?
I am currently writing a book about this issue, and many of you took part in a mom questionnaire that I issued via email (thank you!). Time after time, those surveyed said that balancing marriage and motherhood is one of the biggest struggles. There is so much guilt, resentment, pride, and disappointment around this issue. Here's what one mom had to say:
Both of my children are under five and require tremendous amount of attention and energy – for keeping up with, training, supervising, and general care. Everything is new and unexpected. It is difficult to attend to other areas at the same time, such as cleaning and maintaining my home, work/projects/other commitment outside of home, and marriage.
-Stephanie M., Married with 2 kids
Can you relate, Sweet Mama?
Please click on the CONTINUE BUTTON to see the rest of the article.