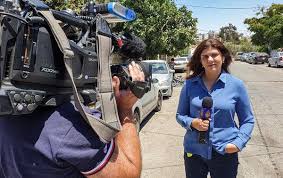 Year 2022 is in the rearview. At the time of this writing, some parts of the world have already said goodbye to 2022. The year 2022 was a year of turmoil and triumph, both from a global and Muslim perspective. The war in Ukraine and Iranian protests took the center stage. Rise of Islamophobia, especially in India and France continued.
I will share the highlights and the lowlights from a Muslim perspective, and will also share some personal and family events. Links to important sites, events and my own posts relevant to the post are also shared. I have relied heavily on a similar topic on a highly respected organization, Sound Vision and included some content verbatim.
Islamophobia-related
In India, protests began in early January after a government-run women's college in the coastal city of Udupi barred Muslim students wearing the hijab from classrooms, saying it was not part of the school uniform. The following month, Muskan Khan, a student who gains international headlines after her iconic rebuttal of "Allahu Akbar" to a group of men who heckled her for wearing a hijab, puts a face on the challenge stating about her choice of dress that: "It is beyond a symbol of Islam for us; it is a vessel of our self-respect."
https://www.soundvision.com/article/muslim-year-in-review-2022
The United Nations declares March 15 International Day to combat Islamophobia. Introduced by Pakistan, it marks the day in 2019 when a white supremacist gunman entered two mosques in Christchurch, New Zealand, killing 51 victims and injuring 40 others.
Denmark and Sweden continued their public Islamophobic expressions, in the name of "free speech", when the Danish leader of the far-right Stram Kurs party burns a copy of the Quran in a heavily-populated Muslim area in Sweden.
In Canada, generally known for more open and tolerant society, five Muslims were injured In drive-by shooting In Toronto suburb of Scarborough. The men had finished Taraweeh prayers during the holy month of Ramadan.
Returning to India, the Islamophobia capital of the world under the nationalist Modi government, 20 Muslim-owned shops were demolished in New Delhi. The demolitions were eventually stopped after the orders from the Supreme court.
In France, as part of the crackdown on French Muslims, two Islamic schools in the city of Montpellier are shut down. A controversial law introduced in France in 2021 has been criticized for singling out Muslims, while some 25 mosques have been closed down in the country on various grounds.
Palestine:
In a year filled with many unfortunate events , the murder of Abu Akleh stood out. Shireen Abu Akleh, a veteran Palestinian American journalist, was killed on May 11 while reporting on an Israeli army raid in the occupied West Bank. The Israeli army conceded on September 5 that one of its soldiers had likely shot Abu Akleh after mistaking her for a militant. However, Abu Akleh was wearing a bulletproof vest marked "press" and a blue helmet when she was shot in the head in the Jenin refugee camp.
I wrote a post on this topic at the time. The link is noted here.
 Health Care:
In January of 2022, a team of surgeons from the University of Maryland School of Medicine (UMSOM) in Baltimore made history by transplanting a genetically modified pig heart into David Bennett, a 57-year-old patient with a bad heart. This has also resulted in religious outcry by many, especially among the Jews and Muslims, who consider pigs as unclean, and are prohibited from consuming pork products.
Dr. Muhammad Mohiuddin, a graduate of Dow Medical College at Karachi, Pakistan is a Professor of Surgery and Director of the Cardiac Xenotransplantation Program, and his team at UMSOM made history by doing the first ever pig-to-human heart transplantation. He was also part of the surgery team that has worked for decades on researching the genetic manipulation of the pig organs to avoid human rejection. He and his team also developed an immune-suppressing drug procedure to help ensure the host body did not reject the pig hearts.
I wrote a post on this topic at the time. Here is the link.
American Politics and social Life:
Hamtramck, Michigan, the city swears in its first Muslim mayor, Amer Ghalib, along with Adam Albarmaki, Amanda Jaczkowski and Khalil Refai, who make up the city's first-ever all-Muslim council.
 US President Joe Biden nominates the first Muslim woman to serve as a federal judge in the Eastern District of New York.  Nusrat Choudhury is the legal director of the American Civil Liberties Union of Illinois. She is the second Muslim American federal judge after the Senate confirmed Zahid Quraishi, who is also a Biden nominee, to the U.S. District Court for the District of New Jersey in June. Quraishi is the the first Muslim American federal judge In U.S. History. 
https://www.soundvision.com/article/muslim-year-in-review-2022
Dr. Hashima Hasan, is part of the team that helped develop the Hubble Space Telescope, which has captured historic images of the universe. In a July 12 live event, NASA released the images captured from the telescope.  These will allow scientists to make discoveries about the life cycle of stars, galaxies, and planets and use that information to understand the ever-expanding universe. Hasan was part of the committee that identified and selected objects to be imaged that demonstrate that the powerful new instruments were ready for science.
https://www.soundvision.com/article/muslim-year-in-review-2022
Oldest Guantanamo Bay Prisoner Released:
Seventy-five year old Saifullah Paracha, Guantanamo Bay's oldest inmate, is released and repatriated to Pakistan. He had been held on suspicion of ties to al Qaeda since 2003, but was never charged with a crime! This is not the only prisoner who was kept in the notorious prison, without any charges or proof of wrong doing, and without the ability to hire an attorney.
Historic Floods in Pakistan:
Pakistan was hit with devastating floods over the summer, ending in October, but not before destroying crops and homes worth many billions of dollars. Over 1,000 people and thousands of cattle were killed, hundreds of thousands of homes were destroyed, and over 30 million people became homeless. This mobilized relief efforts across Pakistan and among the diaspora in America and other countries like never before. Sadly the international community's help was muted and woefully inadequate to meet the worst ever disaster to hit Pakistan.
Protests in Iran:
Protests erupt in Iran after the death of a young woman, Mahsa Amini's death, while in the custody of the country's morality police. She was arrested for not wearing Hijab. Iranian authorities have tried to blame her death on a heart attack. The protests have continued to date. Two men have been hanged for protesting and allegedly attacking policemen.
And finally some good news:
Religious:
The first Hajj pilgrims from outside of Saudi Arabia in two years arrive from Indonesia. Foreign pilgrims were barred in 2020 and 2021 due to the coronavirus pandemic.
I had the honor of performing Hajj five years ago and have written a number of posts on my incredible journey on Patheos. My memories of Hajj were in stark contrast with a most depressing site of a largely empty Ka'aba, the holiest shrine in all of Islam, during the pandemic.
Here are some of my posts on my own experience.
https://www.patheos.com/blogs/askamuslim/2017/09/my-hajj-in-videos/
https://www.patheos.com/blogs/askamuslim/2018/08/reliving-my-hajj-a-year-later/
https://www.patheos.com/blogs/askamuslim/2020/07/reliving-my-hajj-3-years-later-in-covid-19-era/
FIFA World Cup in Qatar:
Football (AKA Soccer) world cup was held in Qatar. No one calls it soccer except us here in the United States. It is the first time a Muslim and Arab country hosts the most-watched sports in the world. Islamophobes took the opportunity to stir some controversy, over its limited alcohol ban, track record on women's rights, LGBTQ rights, as well as the death and abuse of migrant workers who built the infrastructure for the games since 2010.
The feel good story of the World cup, won by Argentina, was the team from Morocco that made history by being the first Muslim and Arab country to qualify for the semi finals in the FIFA world cup.
Looking forward to 2023
On a personal note, I am planning to go back and perform Umrah, the minor pilgrimage to Mecca and Medina- the two holiest cities in Islam, in the month of February-InshaAllah (God-willing). It's been five years since I performed Hajj and quite frankly, I had started to feel some loss of spirituality. I felt in need of a booster shot, which I am hoping the pilgrimage will provide.
I am also planning a trip to my country of birth, Pakistan following the Umrah. It's been over 17 years since I last visited and can't wait to see old friends and my cousins and their families. Also looking forward to the golden jubilee ceremonies at my medical school.
I also hope to see an end to the war in Ukraine. As to when it will end is any body's guess. I hope and pray the cooler heads will prevail without further destruction of life and property.
Also wishing peace and tranquility at home. The presidential election cycle will start later in the year, and I hope the next election cycle, and the subsequent change in power, if any, will be more civil than the last time around.
Happy New Year to you all and your families!