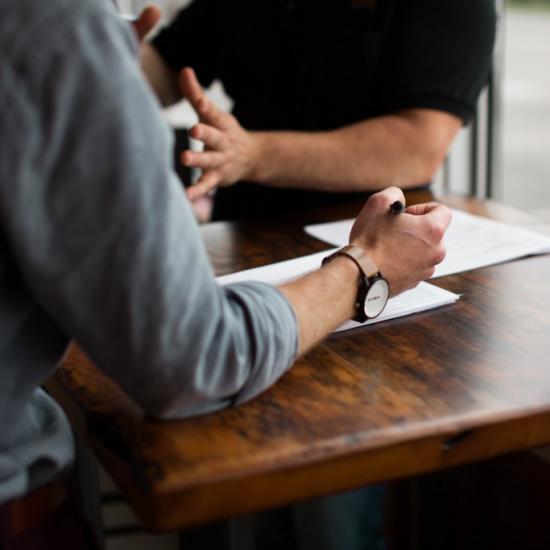 Secret #1: You man's heart is far more vulnerable than you realize — specifically, about what he does.
Deep in the heart of most women (about 8 in 10 on our surveys) is a secret question: Am I loveable? Beautiful? Am I worthy of being loved for who I am on the inside? And that doesn't go away just because we are married, right? This is why it hurts so much when you are in an emotional conflict with your man and he shuts down and withdraws, saying he needs to get away and get some space. It triggers the anxious subconscious question (as crazy as it might be) about whether he still loves you. The thought, "Are we okay?" roils in your gut. Even as you go about your day, it is hard to concentrate until you get that text or call from your man, apologizing or making up. There is a deep need for reassurance.
Well, your big strong husband has his own secret question – it just happens to be very different from yours. His question is Am I able? Do I measure up? Am I any good at what I do? (In other words, "Am I any good at what I do on the outside?") Depending on the survey, 75-85% of men have this question. Down deep, they wonder whether they are any good at what they try to do for you, wonder whether you think they are a good husband, or a good father. With all the little things that they do for you – changing the lightbulbs, getting the right groceries from the store, going to work each day, choosing the best seats for your family in the movie theater – they are secretly holding their hearts out on a platter, wanting to please you yet doubting they are up to the task.
So realize when you respond to your husband, you're responding to the inner, vulnerable man – not the confident-looking outer one. Which leads to Secret #2….