Yesterday I gave a presentation on Paganism at Seattle Pacific University. This is an annotated version of the hand out I gave the students. The list the student got did not have commentary, and the links were written out. Here, I've hyper-linked. I figured it might be helpful for others.
One very important note: this list primarily reflects me, my biases, and my experience with Paganism. There are SO MANY books and websites out there. My aim was to inform, on a general level, college aged and educated Christians. I'm also learning never to waste an opportunity to gently promote my own work.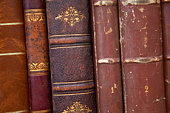 Websites
http://www.patheos.com/blogs/sermonsfromthemound/2013/08/pagan-theology-recommended-resources/

Many of the resources and books listed below are also listed at this excellent page that Christine Hoff Kraemer put together. She describes some of the books, and lists a few things that I did not.
The Wildhunt – Our journal of record
The Witch's Voice – I don't know exactly why I put this on. It's never been helpful for me, ever in my life. But hey, maybe a student wants to explore and they use this site to find a group near them.
Gods & Radicals – I know some one is going to think that this was totally not appropriate for this resource list. Too bad.
A Witch's Ashram – The next three feature my stuff. My list, my stuff!
Books
Drawing Down the Moon – Margot Adler – This is the only sociological book on the list.
Triumph of the Moon – Ronald Hutton
Sabina Magliocco – Dr. Magliocco is an anthropologist.
The Spiral Dance – Starhawk
A World Full of Gods: An Inquiry into Polytheism – John Michael Greer
The Deities are Many: A Polytheistic Theology – Jordan D Paper
Seeking the Mystery: An Introduction to Pagan Theologies – Christine Hoff Kraemer
Various titles – Graham Harvey
The next two are non-fiction, and Abram's book isn't even explicitly Pagan, but both give a beautiful glimpse into the flavor of Pagan experience.
Your Face is a Forest – Rhyd Wildermuth
The Spell of the Sensuous – David Abram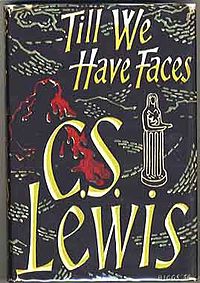 These three fiction books also capture the Pagan and Polytheist experience. I told them to avoid the Percy Jackson series, because while it might be a great "in" for 6 year olds, I do not think the books capture the feeling, aesthetic, or mind-set of Polytheism in any accurate or thoughtful way.
Til We Have Faces – CS Lewis
Sea of Trolls – Nancy Farmer
Oracle trilogy – Catherine Fisher
Anything by Scarlet Imprint – Because I love their work, and I wanted something on here that might blow their minds a little.